Get a 35% discount through the Explore Quebec program
$
155
/ pers.
en occ. Double
Get a 35% discount through the Explore Quebec program
Details
Itinerary
Hotel
Photos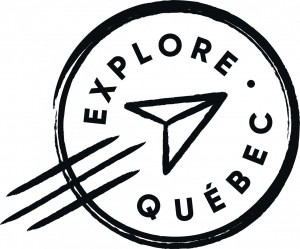 This Explore Quebec on the Road package is brought to you thanks to the financial support of the Ministère du Tourisme.
Applicable on prices before tax.
Mont-Tremblant's reputation for cycling is well established: the P'tit Train du Nord, the Nordet, the Silver Mountain and the many bike paths are all possibilities for cyclists of all levels. Our guide, Michel Desjardins, will welcome you at your destination and suggest different itineraries every day.
At the end of your day of cycling, you can relax and enjoy a delicious dinner in one of the many restaurants in the village within walking distance from your hotel.
Let yourself be amazed Tonga Lumina and enjoy the gondola ride to admire the village and reach the top of the mountain.
INCLUDES:
2 nights accommodation with breakfast at Holiday Inn Express & Suites in hotel room
1 private (2 people) 60 minute electric bike introduction with local guide, including bike rental and helmet
1 entrance to the Parc national de Mont Tremblant
Protection offered by the Compensation Fund for Travel Agent Customers
Taxes
NOT INCLUDED:
Transport
Meals other than those mentionned
Bike rental
Support vehicule
Transportation to the starting point of more distant hikes
Indoor parking at the hotel ($15 per day)
Vaccination passport and COVID-19-related requirements
As of August 10, 2021, the government has made the announcement that vaccine passports will be required starting on September 1, 2021 to gain access to restaurants, bars, gyms, festivals and venues. We recommend that you visit the Government of Quebec website to ensure you have the latest information updated by the government and can plan your travel accordingly.
Calculated on July 27, 2021 for a stay from September 12 to 14, 2021.
The Explore Quebec on the road discount applies to Quebec residents only. Proof of residence must be provided at the time of reservation (Hydro-Québec account, driver's licence, etc.).
Our agency is committed to respecting and enforcing all measures and instructions issued by the Institut national de la santé publique du Québec, which are integrated into our intervention plan against COVID-19. The service providers used in the Explore Québec packages have also signed this commitment to comply with health measures. It is our responsibility to ensure that the service providers are open at the time of the client's trip. The agency reserves the right to modify the packages in the event of the closure or non-reopening of service providers initially included, offering clients equivalent solutions. 
All the reductions are applied on the prices shown on the website.
Jour 1
Arrivée à Tremblant avant 16 h et enregistrement à l'hôtel.
Rencontre avec votre accompagnateur en soirée pour vous présenter le programme de la fin de semaine.
Souper libre.
Jour 2
Petit déjeuner à l'hôtel.
Randonnées vélo entre 50 et 80 km.
Tonga lumina en soirée.
Jour 3
Randonnée vélo ou randonnée pédestre.
Tour de télécabine panoramique (Gondole).
Souper de groupe ($).
Jour 4
Petit déjeuner à l'hôtel.
Possibilité d'une dernière randonnée de vélo pour ceux qui le souhaite.