September 30 to October 13, 2022
14 days | 12 nights | 9 nights in cruise | Flight
Book before March 4, 2022 and save $400 / couple
Inside stateroom, cat. 09
$
4,305
/ pers.
en occ. Double
Oceanview stateroom, cat. 06
$
4,695
/ pers.
en occ. Double
Balcony stateroom, cat. C3
$
5,925
/ pers.
en occ. Double
Accompanied by
Book before March 4, 2022 and save $400 / couple
Details
Itinerary
Ship
Photos
Barcelona
Palma de Marjorque
Ibiza
Valencia
Malaga
Cadix
Kotor
Porto
Lisbon
INCLUDES:
Flight from Montreal to Bacelona, returning from Lisbon
2 nights' accommodation pre-cruse in Barcelona
1 nights' accommodation post-cruise in Lisbon
9-night cruise on the Norwegian Infinity
Internet on board
Classic beverage package
Meals and entertainment on the ship
All transfers
Services of Julie Trahan, Gendroncruises group leaders
Protection offered by the Compensation fund for customers of travel agents
Taxes
NOT INCLUDED:
Gratuities
Luggage fees with the airline if applicable
Meals other than those mentionned
All the reductions are applied on the prices shown on the website.
Itinerary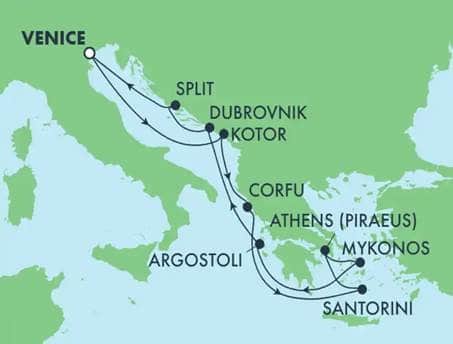 Days 1 & 2
Montreal - Barcelona
Flight from Montreal to Barcelona.
Arrival on Day 2.
Transfert to the hotel.
Lunch ($) and dinner ($).
Days 3-4
Barcelona, Spain
Day 4: transfert to the boat
Departure: 5 PM
Day 5
Palma de Majorque, Spain
Arrival: 8 AM
Departure: 8 PM
Day 6
Ibiza, Spain
Arrival: 7 AM
Departure: 7 PM
Day 7
Valence, Spain
Arrival: 7 AM
Departure: 3 PM
Day 8
Malaga, Spain
Arrival: 12 PM
Departure: 20 PM
Day 9
Cadix, Spain
Arrival: 8 AM
Departure: 5 PM
Days 11 & 12
Porto, Portugal
Arrival on day 11: 8 AM
Departure on day 12: 5 PM
Day 13
Lisbon, Portugal
Arrival: 6 AM
Transfert to the hotel.
Celebrity Infinity
Entered service : 2001
Dimensions: 32m x 294m
91 000 tons
Crew members : 999
2 170 passagers
Speed : 24 knots
12 decks
Spa
Fitness center
Salon et barber
6 bars et lounges
Main dining room
Specialities restaurants
Theater
Arcade video
Jogging tracks
Onboard shopping
Sport court.
Group leader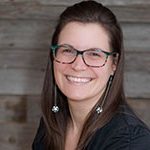 Julie Trahan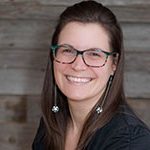 Julie a commencé sa carrière de jeune professionnelle en loisirs et a développé le goût du voyage en les organisant elle-même. Après avoir visité plusieurs grandes villes, elle est rapidement devenue une référence pour son entourage et du même fait, une accompagnatrice consciencieuse. Son adaptabilité à toute situation fait d'elle une conseillère en voyages patiente, souriante et adorablement sympathique.
Questions about this travel?