Details
Golf course
Accommodations
A true gem
By Manon Lafontaine, Golf Travel Consultant for 22 years
---
I'm always thrilled when I get a chance to go back to Jamaica for a golfing getaway. Whether I'm heading to Montego Bay, Ocho Rios or Negril, a great vacation is always a guaranty.
The Ocho Rios region is home to the Sandals Golf & Country Club, an attractive course in the heart of the mountain that offers its fair share of challenges including narrow fairways and small greens that drop off abruptly across an undulating landscape. Precision is not an option on this particular course.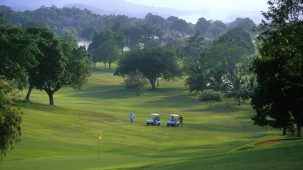 Questions about this destination?