July 1 to 4, 2021
4 days | 3 nights | 2 rounds of golf | Cart included
Get 25% discount through the Explore Quebec program.
Canada day
$
545
/ pers.
en occ. Double
Labor day and Thanksgiving
$
635
/ pers.
en occ. Double
Get 25% discount through the Explore Quebec program.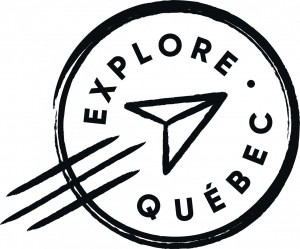 This Explore Quebec on the Road package is brought to you thanks to the financial support of the Ministère du Tourisme.
Applicable on prices before tax.
Are you a golf and nature lover? Take advantage of our incredible discounts to plan a getaway at Tremblant for the Canada Day, Labour Day or Thanksgiving long weekend.
Take on Le Diable with its red bunkers and long narrow fairways, as well as the Royal Laurentian Golf Club, a course that is accessible to everyone, no matter your caliber. Combine your rounds of golf through the multitude of activities offered at this complete resort with, among other things, one pass per person for the panoramic gondola giving access to the summit of Mont-Tremblant as well as its pedestrian village offering all the amenities of a city within walking distance and in a picturesque setting.
Available for the following dates only:
Canada Day – July 1 to 4, 2021
Labour Day – September 3 to 6, 2021
3Thanksgiving – October 8 to 11, 2021
INCLUDES:
3 nights' accommodation at the hotel Holiday Inn Express & Suites
3 american breakfasts at the hotel
2 golf rounds with cart and range balls at the following courses*: Royal Laurentian Golf Club (July 2, Sept. 4 or Oct. 9), Le Diable (July 3, Sept. 5 or Oct. 10)
Free replay of an additional 9 holes of golf with cart at Le Diable Golf Course, subject to availability on site
Tee times reservation in advance
10 oz. cask of domestic beer (after round at the Royal Laurentian Golf Club – served at the Club House Restaurant)
1 ticket for the panoramic gondola (gondola)
Protection offered by the compensation fund for customers of travel agents
Taxes
ADDITIONAL OPTIONS ($):
Additional golf rounds
Indoor parking lot ($) or free parking lot close to the hotel
Access to the driving range included at Le Diable course, before the round on the day of reservation. Practice balls not included at the Royal Laurentian Golf Club.
The Explore Quebec on the road discount applies only to Quebec residents. Proof of residence must be provided upon reservation (Hydro-Québec account, driver's license, etc.).
Our agency is committed to respecting and enforcing all measures and instructions issued by the Institut national de la santé publique du Québec, which are integrated into our intervention plan against COVID-19. The service providers used in the Explore Québec packages have also signed this commitment to comply with health measures. It is our responsibility to ensure that the service providers are open at the time of the client's trip. The agency reserves the right to modify the packages in the event of the closure or non-reopening of service providers initially included, offering clients equivalent solutions.
All the reductions are applied on the prices shown on the website.