October 1 to 3, 2021
3 days | 2 nights | 1 golf round | Cart included
EARLY BOOKING PROMOTION | Before May 1st, 2021 in addition to an Explore Quebec discount
$
290
/ pers.
en occ. Double
EARLY BOOKING PROMOTION | Before May 1st, 2021 in addition to an Explore Quebec discount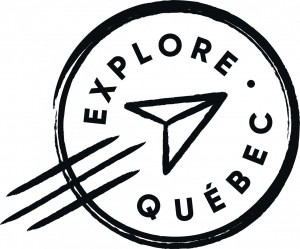 This Explore Quebec on the Road package is brought to you thanks to the financial support of the Ministère du Tourisme.
Applicable on prices before tax.
Like a castle in the country, the Fairmont Château Montebello is known for its rustic charm, architecture and natural environment that will make you feel at home. The largest log cabin in the world shines through this complete and strikingly beautiful resort. The Fairmont Le Château Montebello Golf Club will offer you a unique experience because each of its holes seems isolated, giving you a feeling of closure as if you were the only ones playing…isn't that what you're looking for?
Save 45% per person on regular prices thanks to an early booking promotion combined with the financial support of the Explore Quebec program. You have more than enough advantages to book your 2021 vacation now!
Want to travel on other dates? Simply use our online reservation tool via the Customize this package button and calculate it at your convenience or call one of our specialists. Our prices will be just as incredible and also offer great discounts!
INCLUDES:
2 nights' accommodation at the Fairmont Château Montebello in a Fairmont room
1 golf rounds with cart and range balls at the Fairmont Château Montebello Golf Club
Prepaid resort fees at the Fairmont Château Montebello giving you access to multiple activities (value of $35 / room / night)
A voucher for a tasting of 3 beers at the microbrewery Les Brasseurs de Montebello** (10 mins. away from the hotel)
Tee times reservation in advance
Visit of the Plaisance National Park (SEPAQ)
Protection offered by the compensation fund for customers of travel agents
Taxes
ADDITIONAL OPTION ($):
** Opening hours Les Brasseurs de Montebello : High season (from June 24 to Labour Day September) – Monday to Sunday 11h00 to midnight | Low season – September to June 24 – Monday, Tuesday and Wednesday closed, Thursday & Friday 16h00 to midnight, Saturday & Sunday 13h00 to midnight
* The price calculation of the advertised package is based on a weekday stay from June 28 to 30, 2021 with a round on Tuesday at the Fairmont Le Château Montebello Golf Club. Supplements are applicable on weekend stays or other dates.
Prices are subject to change depending on availability and are valid up to March 1st, 2021. Calculated on February 3, 2021.
The Explore Quebec on the road discount applies to Quebec residents only. Proof of residence must be provided upon reservation (Hydro-Québec account, driver's license, etc.).
Our agency is committed to respecting and enforcing all the measures and instructions issued by the Institut national de la santé publique du Québec, which are integrated into our response plan to COVID-19. The service providers used in the Explore Québec packages have also signed this commitment to comply with health measures. It is our responsibility to ensure that the service providers are open at the time of the client's trip. The agency reserves the right to modify the packages in the event of the closure or non-reopening of service providers initially included, offering clients equivalent solutions. 
All the reductions are applied on the prices shown on the website.