January 5 to 12, 2022
8 days | 7 nights | Unlimited golfing | Cart included | Direct flight | All inclusive
EARLY BOOKING PROMOTION | Before June 30, 2021
Departure from Montreal with Air Canada
$
2,395
/ pers.
en occ. Double
Departure from Montreal with Air Canada
$
3,855
/ pers.
en occ. Single
Departure from Montreal with Air Transat
$
2,445
/ pers.
en occ. Double
Departure from Montreal with Air Transat
$
3,945
/ pers.
en occ. Single
Accompanied by
EARLY BOOKING PROMOTION | Before June 30, 2021
Details
Hotel
Golf courses
Photos
Other dates
Group leader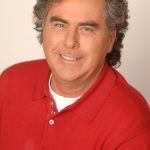 Carlo Blanchard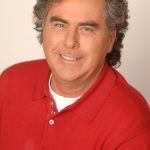 Carlo BlanchardLe Portage Golf Club professional
Découvrez notre accompagnateur de groupe
Nous lui avons posé quelques questions, histoire de connaître un peu la personne avant de partir en voyage.
Quel a été votre meilleur coup à vie, où et quand?
Il y en a plusieurs …disons que le plus mémorable est survenu le 21 septembre 2016, sur le 15e trou du parcours Cabot Cliffs, en Nouvelle Écosse. Évoluant avec le directeur de golf du club qui me mentionne que cette normale 3 de 160 verges en bordure de mer est le trou signature du club, j'ai réussi un trou d'un coup. On m'a remis un fanion du club mentionnant mon exploit car il s'agissait d'une première sur ce magnifique trou.
Partagez une anecdote loufoque de voyage de groupe
Il y a quelques années lors d'un voyage de groupe au Mexique, le parcours du Riviera Cancun était vraiment inondé, si bien que le 2e neuf était fermé pendant quelques jours. Mes partenaires de jeu et moi avait pris un mauvais raccourci pour nous rendre à notre départ et avons abouti sur une portion du parcours où il y avait pratiquement 2 pieds d'eau au-dessus des sentiers pour voiturettes. Pris dans un cul-de-sac, on tente de faire demi-tour et les deux voiturettes tombent en panne… retour à pied vers le chalet, marchant dans l'eau jusqu'aux genoux et surveillant les crocodiles omniprésents dans cette section du parcours… pas de tout repos!
Votre pire moment au golf
Lors d'une ronde de qualification pour l'Omnium du Canada à Toronto, ma femme Sylvi agissait comme cadet. Au 5e trou, après avoir raté un coup d'approche, j'ai voulu remettre mon wedge dans le sac avec un peu trop d'empressement et ce dernier a plutôt rebondi, atteignant ma femme directement sur le front. Alors que Sylvi reprenait ses esprits, un officiel de la RCGA prend son walkie-talkie et mentionne à tous qu'il y a une urgence au trou numéro 5 puisqu'un professionnel a frappé son cadet sur la tête avec un wedge…il aurait sans doute pu annoncer cet incident mineur de manière moins dramatique. Je m'imaginais tous ces gens qui ont entendu ce message…ouf!
Que faites-vous après une mauvaise journée sur le terrain?
Si le temps le permet, je me rends directement au terrain d'exercice car je ne veux pas passer le reste de la journée avec des images négatives en tête. J'y reste jusqu'à ce que la confiance soit revenu et que mon élan semble prêt pour la ronde du lendemain.
Quelle est votre destination/terrain préféré?
S'il ne me restait qu'une seule ronde à jouer, j'opterais sans doute pour le parcours Punta Espada, situé près de Punta Cana en République dominicaine. La beauté de ce parcours ouvert au public vous assure de passer une journée de rêve à chaque occasion. Il s'agit du plus beau parcours de golf des Caraïbes, incluant le Mexique.
Quel est le gadget golf dont vous ne pourriez pas vous passer?
Je ne suis pas très gadget mais j'estime que mon Bushnell me manquerait s'il disparaissait. Cet appareil permet d'évaluer les distances exactes qui nous séparent d'un objectif. D'un autre côté, je me débrouillais très bien avant l'apparition de cet appareil même si c'était plus long et plus ardu pour évaluer les distances.
Destination golf de rêve sur votre bucket list?
Sans doute l'Écosse, le berceau du golf. J'estime que tout golfeur dans l'âme rêve d'y jouer quelques rondes dans sa vie. Le hic, c'est qu'il est préférable de s'y rendre durant les mois d'été, une période plutôt occupée pour un professionnel de golf au Québec.
Avez-vous déjà rencontré un grand nom du golf et si oui, qui et dans quelle circonstance?
Mon travail m'a permis de rencontrer plusieurs grands noms du golf au fil des ans. Arnold Palmer m'a vraiment impressionné par sa gentillesse et son charisme. J'ai aussi beaucoup de respect pour Fred Couples, un joueur que j'ai eu l'occasion de rencontrer à quelques reprises et avec qui j'ai une bonne relation. J'ai aussi eu la chance de jouer avec  Billy Casper et Gary Player, deux hommes de grande classe. Je dois cependant avouer que celui que j'ai trouvé le plus gentil est Nick Price, un véritable gentleman sur toute la ligne.
Quel genre d'accompagnateur de groupe êtes-vous?
J'estime être un bon hôte lorsque j'accompagne un groupe de golfeurs en voyage. Je m'assure que chaque client soit pleinement satisfait de son séjour dans la mesure du possible. La plupart des golfeurs que j'accompagne me connaissent déjà de par mon statut à la télévision et je m'assure de les mettre bien à l'aise dès notre premier contact. J'essaie de régler les petits problèmes rapidement et d'être à l'écoute de tous et chacun. Le but ultime est de m'assurer que tout le monde revienne à la maison avec de merveilleux souvenirs et qu'ils aient envie de revivre l'expérience à nouveau.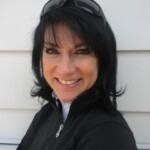 Sylvi Gagnon
Questions about this travel?