Details
Itinerary
Hotel
Golf courses
Bus
Photos
Will you be participating in our 8th annual Myrtle Beach trip?
This year, the tradition continues as we offer you the opportunity to take your ball on the road for less while maintaining maximum freedom during your stay. Take to the road with us to discover the courses of Legends Golf & Resort in Myrtle Beach in the comfort of our 56-passenger luxury coach. In the company of our experienced guides Marc-André Latulippe and Denys Belleville, a very friendly atmosphere awaits you!
POSSIBLE PAIRING
Includes:
Transportation by luxury coach from Longueuil
1 night accommodation (on the way to Myrtle Beach) at La Quinta Inn & Suites by Wyndham in Aberdeen, continental breakfast included in a 2 Queen guest room
7 nights' accommodation at the Legends Golf & Resort 3* in a villa with fully equipped kitchen
6 rounds of golf with cart and range balls to the following courses: Parkland (2x) | Heathland (2x) | Moorland | Heritage Club
Free replays depending on availability on site
Tee time bookings in advance
Breakfasts, lunches and two beers/soft drinks on each course
Welcome cocktail (happy hour formula)
Activities and friendly competitions
Services of Marc-André Latulippe and Denys Belleville, Gendrongolf group leaders
Services of Rock Dumont, Gendrongolf bus driver
Taxes
Not included:
Meals other than those mentioned
Client's contribution to the Compensation fund of $3,50 per $1,000
Additional options ($):
Possibility of pre-selecting a seat at a cost of $90/person for a seat at the front of the bus with a better view and a shelf. Places are limited.
Departures from Quebec City and Drummondville available: +$75 / pers.
All the reductions are applied on the prices shown on the website.
Here are a few informations that are necessary to know for your coach travel :
The vaccination passport will be requested at boarding only for our departures to the United States. You will be required to show your passport and required documents before boarding or you will not be able to enter the coach bus. 
You may eat and drink on the bus;
You may use the restroom on the bus;
Seat assignment for all passengers for the duration of the stay;
A twinning request is currently in effect for this trip. If you would like to save on the single occupancy rate and share your room with another traveler, contact our team today!
Entry and exit requirements – COVID-19
Most governments have implemented special entry and exit restrictions and requirements for their territory due to COVID-19. Before travelling, it is your responsibility to verify if the local authorities of both your current location and destinations have implemented any restrictions or requirements related to this situation. Vaccination or health passports may be required in some cases. It is your responsibility to be aware of the specific entry, exit and transit restrictions and requirements for the country or territory you are visiting before you travel and before you book your trip. Voyages Gendron is not responsible if you do not meet your destination's entry or exit requirements. For full details on health measures and entry and exit requirements for a destination, visit the official government website.
Entry requirements for the United States:
It is your responsibility to obtain all the necessary documents according to your nationality (visa, entry fees, authorization form for a minor, etc.) before your departure.
As of October 1, 2022, a citizen who holds a non-Canadian passport must absolutely fill out an ESTA form online at least 72 hours before departure. https://esta.cbp.dhs.gov/esta
This form is mandatory to enter the United States and you will be automatically denied access to the United States if it is not duly completed and approved.
You must present your passport and required documents to your tour guide when boarding the bus, otherwise you will be denied access. No refund or recourse against Voyages Gendron will be possible.
November 19, 2023
Departure
Around 8 a.m.: Departure from Quebec City
Around 10 a.m.: Departure from Drummondville
Around 11 a.m.: Departure from Longueuil
Around noon: Crossing of the customs at Lacolle
Several stops en route and short breaks for meals.
Around 8 p.m.: Arrival at the La Quinta Inn & Suites by Wyndham in Aberdeen
November 20, 2023
Aberdeen - Myrtle Beach
Departure around 7 am to Myrtle Beach
Arrive in Myrtle Beach at approximately 5:00 p.m.
Check-in at Legends Golf & Resort 3★
November 27, 2023
Departure from Myrtle Beach
Around 3 a.m.: Departure from Myrtle Beach
Around 9 p.m.: Passage through customs
Around 10 p.m.: Arrival in Longueuil
Around 11 p.m.: Arrival in Drummondville
Around 00 h 30 : Arrival in Quebec City
Several stops on the way including a change of driver and short breaks for meals.
This itinerary is given as an indication and remains subject to change.
2 coaches on the road to serve you better
Our coaches include 56 seats with increased legroom, as well as the following items:
12 VIP seats at the front of the coach
A shelf for your leisure and meals
Air-conditioned coaches
Toilet on board
Seat Belts
Multiple shared multimedia screens
Microphone system for the group leader
Lighted aisles
Luggage storage above the seats and under the coach
Note that we have our own team of drivers who make all the difference, in addition to our maintenance team who take care of our coaches between trips.
Please note that Voyages Gendron has a range of packages during busy touristic periods. Several trips take place at the same time. To insure the trips, Voyages Gendron can count on the quality services of its coach operator partners who will be at your service.
November 19 to 27, 2023
9 days | 8 nights | 6 rounds of golf | Cart included | Coach transportation | 13 meals
Book before May 17, 2023 and save $100 / pers.
GLGRMYR23NO19
Group Leaders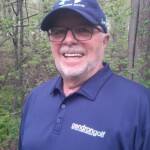 Denys Belleville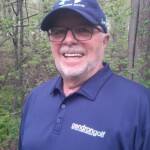 Denys BellevilleGroup leader
Professional phone numbers :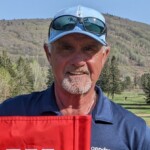 Marc-André Latulippe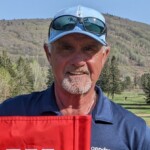 Marc-André LatulippeGroup leader
Professional phone numbers :
Boarding points
08:00
Québec (on request)
10:00
Drummondville - Golf
Questions about this travel?