Details
Hotel
Golf courses
Photos
Come golf in one of the most beautiful golf paradises in Canada!
Prince Edward Island is the place to be for an incredible golf vacation. The quality of its courses is world renowned. From red sand fairways, to rolling green fairways, to oceanfront holes, Rodd Brudenell Resorts' courses are all maintained to perfection and built in stunning natural settings. Challenge yourself at the legendary The Links at Crowbush Cove, described by many of the world's leading golfers as an unforgettable experience and a must on the Island. Prince Edward Island is also home to great evenings of seafood such as lobster and mussels. Under the supervision of Carlo Blanchard and Sylvi Gagnon, come and meet new people in a relaxed atmosphere. Make the most of it with unlimited golf!
---
Includes:
7 nights accommodation at the Rodd Brudenell River Resort (room with microwave and mini-fridge)
6 days of unlimited golf at the following 3 courses: Brudenell River Golf Course (2x), Dundarave Golf Course (2x) and The Links at Crowbush Cove (2x)
Practice balls, chariot and tees
Free replays subject to availability on site
Tee times reservation in advance
Golf clinics for the group offered by Carlo Blanchard
Services of Carlo Blanchard and Sylvi Gagnon, Gendrongolf group leaders
Taxes
Not included:
Golf cart rental for the week (7 consecutive days) at $150 per person + taxes payable on site
Meals
Gratuities
Transportation round trip*
Client's contribution to the Compensation fund of $3,50 per $1,000
*A carpooling offer will be organized.
Additional options ($):
All the reductions are applied on the prices shown on the website.
October 1 to 8, 2023
8 days | 7 nights | Unlimited golfing
Book before March 29, 2023 and save $100 / pers.
GLGRPEI23OC01
*Minimum of 30 passengers required to confirm the departure of this group with a group leader. If the minimum number of passengers has not been reached by the deadline date allowed on file, a full cash refund or a credit applicable to another trip will be offered to those who have already confirmed, at their convenience.
Group Leaders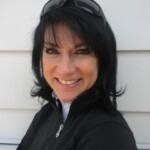 Sylvi Gagnon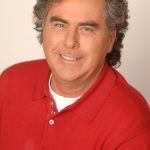 Carlo Blanchard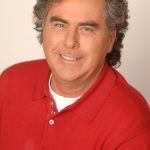 Carlo BlanchardLe Portage Golf Club professional
Professional phone numbers :
Discover our group guide
We asked him a few questions, just to get to know the person a little before going on a trip.
What was your best shot ever, where and when?
There are many… let's say the most memorable was on September 21, 2016, on the 15th hole of the Cabot Cliffs Course in Nova Scotia. Evolving with the golf director of the club who tells me that this normal 3 of 160 verges on the edge of the sea is the signature hole of the club, I made a hole in one shot. I was given a club pennant mentioning my feat because it was a first on this beautiful hole.
Share a crazy group travel story
A few years ago on a group trip to Mexico, the Riviera Cancun route was really flooded, so the second nine was closed for a few days. My playmates and I took a bad shortcut to get to our departure and ended up on a portion of the course where there was practically 2 feet of water above the golf cart trails. Caught in a cul-de-sac, they try to turn around and the two carts break down… walking back to the cottage, knee-deep in the water and watching for the ubiquitous crocodiles in this section of the trail… no rest!
Your worst time at golf
In a qualifying round for the Canadian Open in Toronto, my wife Sylvi was a cadet. In the fifth hole, after missing a shot of approach, I wanted to put my wedge back in the bag with a little too much eagerness and the latter rather bounced, reaching my wife directly on the forehead. As Sylvi regained her spirits, an official of the RCGA takes her walkie-talkie and mentions to everyone that there is an emergency at hole number 5 since a professional hit her cadet on the head with a wedge… He could probably have announced this minor incident in a less dramatic way. I imagined all those people who heard this message…phew!
What do you do after a bad day in the field?
If time permits, I go directly to the exercise field because I don't want to spend the rest of the day with negative images in mind. I stay there until the confidence has returned and my momentum seems ready for the next day's round.
What is your favourite destination/terrain?
If I only had one round left to play, I would probably opt for the Punta Espada course, located near Punta Cana in the Dominican Republic. The beauty of this course, which is open to the public, ensures you have a dream day at every opportunity. It is the most beautiful golf course in the Caribbean, including Mexico. What's the golf gadget you couldn't live without?
I'm not much of a gadget, but I think I'd miss my Bushnell if he disappeared. This device makes it possible to evaluate the exact distances that separate us from a target. On the other hand, I was doing very well before this device even though it was longer and more difficult to assess distances.
Dream golf destination on your bucket list?
No doubt Scotland, the birthplace of golf. I believe that every golfer in his soul dreams of playing a few rounds in his life. The problem is that it is better to go there during the summer months, a rather busy time for a golf professional in Quebec.
Have you ever met a great golf name and if so, who and under what circumstances?
My work has allowed me to meet many great names in golf over the years. Arnold Palmer really impressed me with his kindness and charisma. I also have a great deal of respect for Fred Couples, a player I have had the opportunity to meet a few times and with whom I have a good relationship. I also had the chance to play with Billy Casper and Gary Player, two high-class men. However, I must admit that the one I found most kind is Nick Price, a true gentleman on the whole.
What kind of group coach are you?
I consider myself a good host when I accompany a group of golfers on a trip. I make sure that each guest is fully satisfied with their stay as much as possible. Most of the golfers I accompany already know me from my television status and I make sure to put them at ease from our first contact. I try to solve small problems quickly and listen to everyone. The ultimate goal is to make sure everyone comes home with wonderful memories and wants to relive the experience again.
Flight schedule
No transportation
Questions about this travel?