Details
Ski resort
Accommodations
Articles
Activities
Photos
Videos
The ever-famous Big 3
If you've never had the chance to hit the slopes in Alberta's Banff region, now's the time! Not only does this area have some of the most beautiful scenery in Western Canada, you can also ski three great resorts with the same lift ticket!
Mount Norquay, often the first to open up for the season, is a hidden gem located just 10 minutes from the village and boasts the most spectacular views of Banff. Not too far off is Banff Sunshine where more adventurous types can test their limits and enjoy exploring two provinces at once. The last in this amazing trio is Lake Louise Ski Resort, which is by far the most majestic. This resort features tight glades and an abundance of powder. Plus, on a clear day, you can enjoy views of beautiful Lake Louise. And, of course, there's the Town of Banff, which you are guaranteed to fall in love with and will vow to return to summer and winter alike! //
– Alain Chiasson, Group Leader and special contributor
Group departures
$
2,495
/ pers.
$
2,395
/ pers.
Book before December 21, 2023 and save 100 $ / pers.
Group departure
Banff, Alberta
Departures available in February and in March 2024
8 days | 7 nights | 5 days of skiing | Flight | 7 meals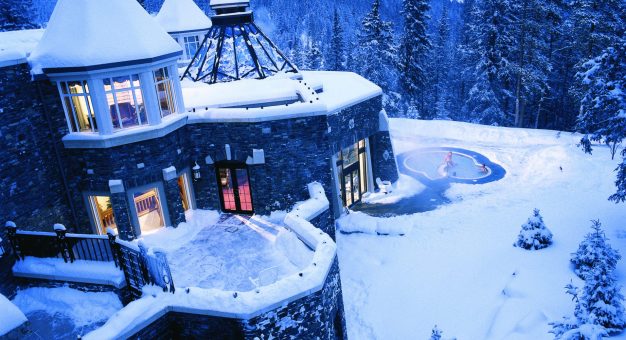 Alberta Banff – Incomparable

A beautiful mountain town, Banff is the ultimate ski destination for that first trip out West. And, despite what you might think, you really don't have to be a pro to hit the slopes here. There's...
Author: Lydiane autour du monde
Banff, a national treasure

When contemplating where to go for their next ski holiday, skiers often fail to consider Banff as an option, even though this fabulous destination has got everything a skier needs for a dream...
Author: Caroline Samson
On-site representative(s)
Questions about this destination?