Details
Ski resort
Accommodations
Articles
Activities
Photos
Videos
By Caroline Samson, Special Contributor and GendronSki Group Leader
---
This particular ski resort is one of the world's best-kept secrets. I never really understood why this amazing mountain remains so overlooked. The only plausible explanation seems to be the presence of another fabulous mountain on the outskirts of the area's major metropolitan hub. Bridger Bowl Ski Area, located a few kilometres from Bozeman, seems to be the favourite among locals. So, while they flock to this closer resort to save themselves the longer drive, Big Sky is left to everyone else. Lucky us!
Photos of Big Sky typically feature Lone Peak which, as its name suggests, is a single isolated—and absolutely spectacular— mountain peak. As you approach this glorious structure, your legs will start to tingle with anticipation as you imagine yourself carving your way down its surface—and with good reason! At Moonlight Basin, the resort adjacent to Big Sky, you'll have access to an unbelievable variety of runs, amazing turns, an insane vertical drop as well as acres upon acres of superb terrain and breathtaking views stretching as far as the eye can see (and, by the way—even if don't plan on skiing Lone Peak, you should definitely make your way up to enjoy the view).
After the first few runs at Big Sky and Moonlight Basin, I was already quite taken with Lone Peak and its countless options of skiable terrain. There are marvellous green runs to start off the day on smooth corduroy, blues and blacks to get things moving and, of course, some fine steeps, glades, chutes and bowls that you'll have almost all to yourself.
After winning me over with its great skiing, Big Sky conquered me with its quaint restaurants, both on the mountain and at the base. Take note: for a simple lunch on the slopes, the Shedhorn Grill is always a good bet—and a good place to run into some locals who might have a tip or two to share about the best spots to ski, and where you might find some fresh snow.
In fact, you're sure to appreciate the friendly, warm ways of the locals pretty much anywhere you go in Big Sky: from the staff at the resort to hotels, bars, restaurants, shops, as well as the people and skiers of the place. I've never felt so welcome at a ski resort. It's like the locals want you to share their love of the mountain, to appreciate it like they do. Clearly, it works, because I LOVE the place!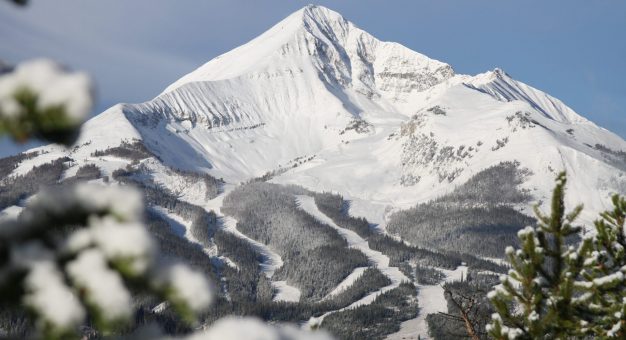 Big Sky: Colossal and peaceful
Long considered the biggest ski resort in the U.S., Big Sky lost its title a few years ago following the expansion of Park City in Utah. It does, however, remain the second biggest, on par with Vail...
Author:
Questions about this destination?