Details
Ski resort
Accommodations
Articles
Activities
Photos
Videos
Perfect for everyone
One of the main attractions of Kicking Horse is the fact that, given its distance from major cities, you won't find any crowds here—but what you will find is peace and quiet! And, if that wasn't already enough, the resort also happens to be known for having some of the best conditions, with fresh snow lasting days after a snowstorm.
Intended more for expert skiers, considering its multitude of bowls, couloirs and incredibly steep runs, Kicking Horse is perfect for adrenaline junkies. That being said, I was surprised when I recently discovered that it also has lots to offer for beginners and intermediate skiers as well, with a variety of mid-mountain runs as well as a gloriously long run from the summit. For the ultimate ski getaway, book a stay in the super comfortable slopeside accommodations. After a day of intense skiing in this awesome playground, you'll be happy that you did!
To discover a different side of Kicking Horse, why not come back in the summertime to enjoy some mountain biking or hiking? No matter the season, the resort has so much to offer! //
– Marc-André Pelletier, Ski Groups Sales Assistant Director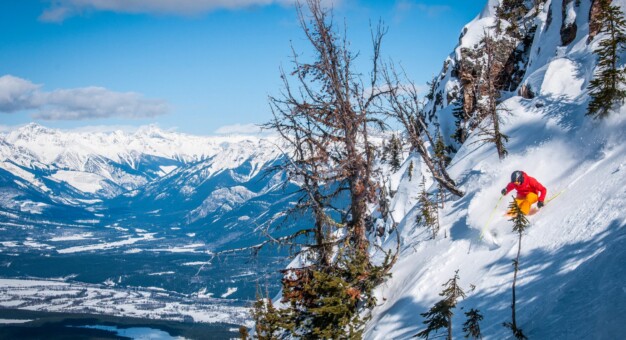 Kicking Horse – Couloir Heaven

Mention Kicking Horse and the unbelievable couloirs of this fabulous resort are sure to be the first thing that comes to mind. In fact, no other place has this many burly alpine couloirs packed so...
Author: Alain Bisson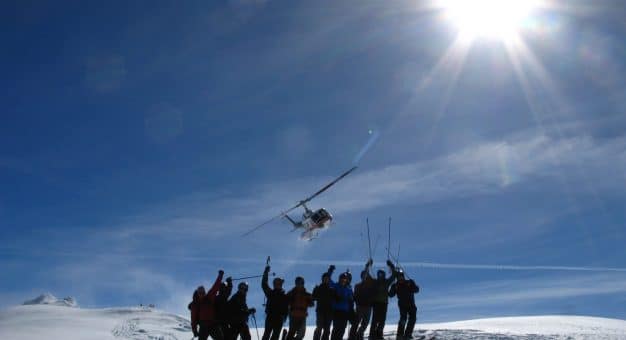 Kicking Horse : Where every day is an adventure

Located in the heart of the Purcell Mountain Range, this resort is one of contrast: an uncrowded place with a closeknit community where you can stay in luxury slopeside condos, private chalets or...
Author: Paul Dubrûle
Questions about this destination?