Details
Ski resort
Accommodations
Articles
Activities
Photos
Videos
By Caroline Samson, Special Contributor and Gendronski Group Leader
Since I don't get to go to Mont-Sainte- Anne as often as I'd like to, I'm always thrilled when the opportunity arises. My friends and I only manage to get a few ski days in every winter, and it's just not enough. So, when we do get around to skiing, I like to make the most of it. That's why I head to Mont-Sainte-Anne. This mountain has everything we love: narrow, ungroomed pistes as well as wide impeccably groomed boulevards, extensive glades, ISF-calibre trails, long green and blue descents for laidback skiing while admiring the landscape, not to mention several runs that are certainly some of the most beautiful in Quebec, starting with the Crête and the others in its sectors, which provide an unbelievable view of the St. Lawrence and Île d'Orléans.
One of the best things about Mont-Ste-Anne is its configuration. Many of its sectors have a consistent regular slope—once you start going down, you practically don't stop until you arrive at the lifts. There are no false flats, so you won't need to pole in order to keep moving. You'll go non-stop, from the top to the bottom of the run.
Another advantage is that trails are divided into sides that get very different sun exposure. The North Side and West Side don't get too much sun. That means beautiful snow until late in the season, which is really good news since Ste-Anne typically stays open until late April—much to the joy of spring ski enthusiasts.
While it's possible to do a day trip from southern Quebec to enjoy some skiing here, you'll find that it's over in a flash. So, why not hang around for a few days? There are tons of accommodations to choose from, great restaurants around the corner and plenty of runs for a fun-filled weekend, long weekend or even a week-long stay during the Holidays or Spring Break!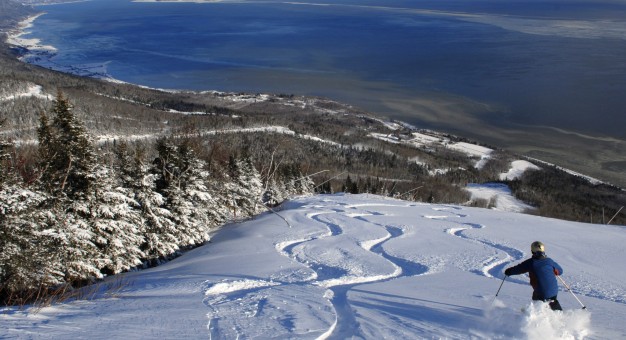 Quebec – Quebec's amazing destinations

There's no doubt about it—Quebec skiers are blessed to have tons of extraordinary ski resorts to choose from, right in their own back yard! MONT-SAINTE-ANNE Two faces to explore, groomed trails...
Author: Alain Bisson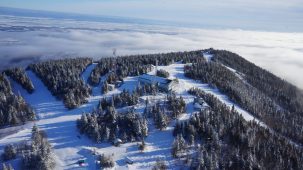 Questions about this destination?