Details
Ski resort
Accommodations
Articles
Activities
Photos
Videos
On-site representative(s)
Questions about this destination?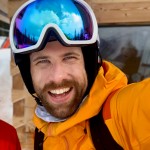 Philippe D'AnjouGroup Leader and On-site representative | Portillo, Chile
Philippe D'Anjou has been teaching skiing since 2006. Level-4 instructor and instructor for the Canadian Ski Instructor Association, he's also accredited by the Canadian Ski Guide Association and the Canadian Ski Coach Asscoiation. During the North american winter, he works for various ski stations and heliskiing companies in Canada. In the summer, Portillo, Chile is where to find him. Since 2016, Philippe acts as guide and ski instructor there to help you have a memorable experience!