Details
Ski resort
Accommodations
Articles
Activities
Photos
Videos
" There's literally nothing else like it!
By Marilyn Griffiths and Robert Choquette, Special Contributors
First off, let's get one thing straight. There is, quite literally, no comparing Les 3 Vallées to anything else. Made up of eight ski resorts with a total of 600 km of runs, this truly is the largest
interconnected ski area in the world. While some of the resorts that make up this mammoth area are not as widely known, others such as Méribel, Val Thorens and
Les Menuires are internationally renowned. The numbers say it all: 321 runs serviced by 183 lifts including 63 cable cars that allow you to explore 105 square kilometres of terrain, 25 summits and 6 glaciers.
No matter how often we visit Les 3 Vallées, we continue to be amazed by the sheer immensity of it all. Note that a significant proportion of the ski area is located above the tree line—so high up, in fact, you'll have a clear view of the entire thing! Add 1,920 m of vertical and you've got a whole lot of exciting terrain to explore!
If you're wondering where to stay during your visit, remember that the cost of accommodations goes down with altitude! It's much more affordable to find a room in one of the surrounding villages such as La Tania, Brides-les-Bains, Orelle or Saint- Martin-de-Belleville. And, when it comes time to choose between the four mega-resorts, know that the ultrachic and vibrant Courchevel is located below the tree line—a clear advantage in reduced visibility conditions. Then there's the vibrant and appealing Méribel, a more traditional option, which also happens to be
our personal favourite. This top-notch resort is also located right at the heart of this vast ski area. A third option is Val Thorens.
With its village perched at 2,300 metres in altitude, this particular resort is well on its way to becoming the new hip destination for an elite clientele—but, be warned, its
popularity is definitely reflected in the cost! Although the high altitude at Val-Thorens guarantees a certain amount of snow, poor visibility can also be an issue. And, last but certainly not least is
Les Menuires, where there are always plenty of runs to choose from, no matter what the weather brings. The 3 Vallées ski area is so incredibly vast, you can't possibly explore all of it in a single visit. In fact, you'll barely get to scratch the surface! But, then again, that's exactly what makes this destination so appealing. Each of the four huge sectors here offers a multitude of runs for every skill level. The best thing to do at Les 3 Vallées is decide where you'd like to stop for lunch, and point your skis in that direction!
By Roger Laroche
Special Contributor for carnetduski.com, Ski and Cycling Group Leader
"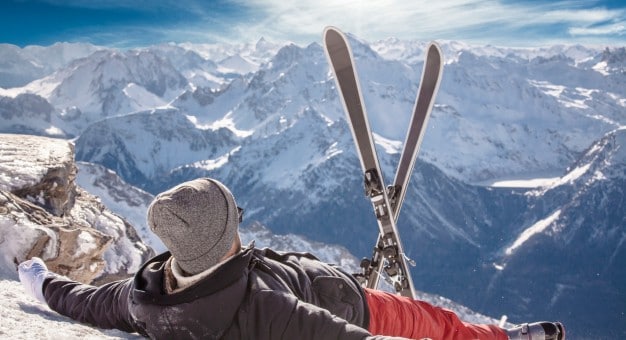 3 Vallées: Val Thorens
Val Thorens Staying at Val Thorens made me feel like I had front row seats of the Alps. The terrain was so incredibly vast, there were ski trails literally everywhere I looked. If you plan to go,...
Author: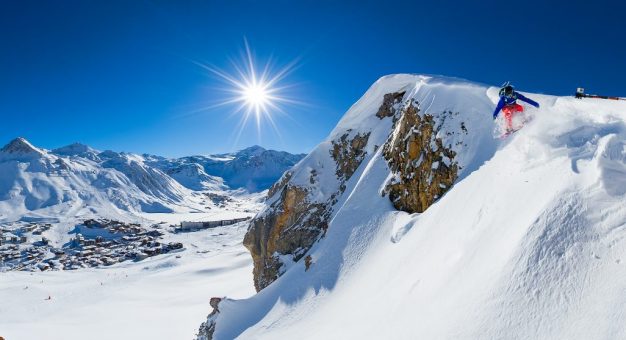 Tignes and Val d'Isère – A legendary duo

Located in the Savoie region, the vast Tignes and Val d'Isère ski area—also known as Espace Killy—is a big part of the reason the French Alps are so renown. As long as you keep a map of this...
Author: Sylvie Desmarais
Questions about this destination?