November 4, 2018 from 9:30 am to 5:00 pm
This annual event gathers over a thousand skiers from all over the province wanting to start planning their next ski trip. Equipment suppliers, ski resorts from Quebec and abroad, specialized shops, travel consultants and group leaders are eagerly awaiting the opportunity to meet other ski afficionados.
We will present the Quebec premiere of Matchstick Production's brand new ski movie and over 45 travel conferences given by specialists, on-site representatives and partners.
Register now »
Over 45 travel conferences given by specialists
10 h
Room 1 : Ski touring with Paul Dubrûle | FRENCH
Room 2 : Jackson Hole, Wyoming with Neil Patrick | FRENCH
Room 3 : Kicking Horse & Fernie, British Columbia | ENGLISH
Room 4 : Whistler, British Columbia with Caroline Samson | FRENCH
Room 5 : Ski safaris with Powder Highway | FRENCH
Room 6 : Panorama Mountain With Richard Savage | ENGLISH
10 h 45
Room 1 : French Alps with Paul Dubrûle | FRENCH |

FULL


Room 2 : Japan : Niseko, Hakuba and Shiga Kogen with Jean-Luc Brassard | FRENCH
Room 3 : Banff, Alberta | FRENCH
Room 4 : Chamonix, France with Richard Dubreuil | FRENCH
Room 5 : Killington, Vermont with Kevin Gasior | FRENCH
Room 6 : Improve your ski level with Jean-Christophe Legoux, AMSC4, FESC2 | FRENCH
11 h 30
Room 1 : Ski Utah with Mélanie Marier | FRENCH
Room 2 : Heliskiing in British Columbia with Selkirk-Tangiers Heliskiing / Marie Duchesneau | FRENCH
Room 3 : Chic-Chocs, Gaspésie with Guy Laroche, director/Sépaq | FRENCH |

FULL


Room4 : Alaska with Caroline Samson | FRENCH |

FULL


Room 5 : Improve your ski level with Jean-Christophe Legoux, AMSC4, FESC2 | FRENCH |

FULL


Room 6 : Dolomites, Italy with Alberta Biscaro | FRENCH
12 h 15
Room 1 : Revelstoke, British Columbia with Marie Duchesneau | FRENCH |

FULL


Room 2 : Japon : Niseko, Hakuba and Shiga Kogen with Jean-Luc Brassard | FRENCH
Room 3 : Sun Peaks, British Columbia with Stephanie Avery | FRENCH
Room 4 : Big White, British Columbia with Charles Castonguay | FRENCH |

FULL


Room 5 : Safety in Avalanche – Myths and realities by Avalanche Qc | FRENCH |

FULL


Room 6 : French Alps with Paul Dubrûle | FRENCH |

FULL

13 h
Door prizes drawing
Québec exclusive presentation : Face of Winter – Warren Miller – 1 h 30
14 h 30
Room 1 : Dolomites, Italy with Alberto Biscaro | FRENCH |

FULL


Room 2 : Heliskiing in British Columbia with Selkirk-Tangiers Heliskiing – Marie Duchesneau | FRENCH
Room 3 : Jackson Hole, Wyoming with Neil Patrick | FRENCH
Room 4 : Chamonix, France with Richard Dubreuil | FRENCH |

FULL


Room 5 : Heliskiing, cat-ski and ski safari with Janick Robidoux | FRENCH
Room 6 : Big White, British Columbia with Charles Castonguay | FRENCH
15 h 15
Room 1 : Verbier and Zermatt, Switzerland with Paul Dubrûle | FRENCH |

FULL


Room 2 : Revelstoke, British Columbia with Marie Duchesneau | FRENCH
Room 3 : Sun Peaks, British Columbia with Stephanie Avery | FRENCH
Room 4 : Whistler, British Columbia with Caroline Samson | FRENCH
Room 5 : Chile with Pierre Pinsonnault | FRENCH |

FULL

16 h
Room 1 : IKON Pass with Jenny O'Farrell | FRENCH
Room 2 : Specialized ski equipment; ski touring with La Cordée Boutique | FRENCH
Room 3 : Chic-Chocs, Gaspésie with Guy Laroche, director/Sépaq | FRENCH |

FULL


Room 4 : To be determined
Room 5 : Austria with Michel Côté | FRENCH |

FULL

17 h
Door prizes drawing
Québec exclusive presentation : Face of Winter – Warren Miller – 1 h 30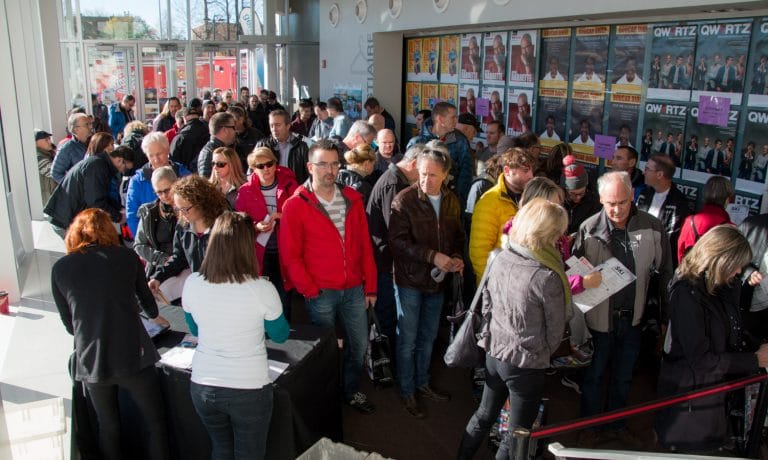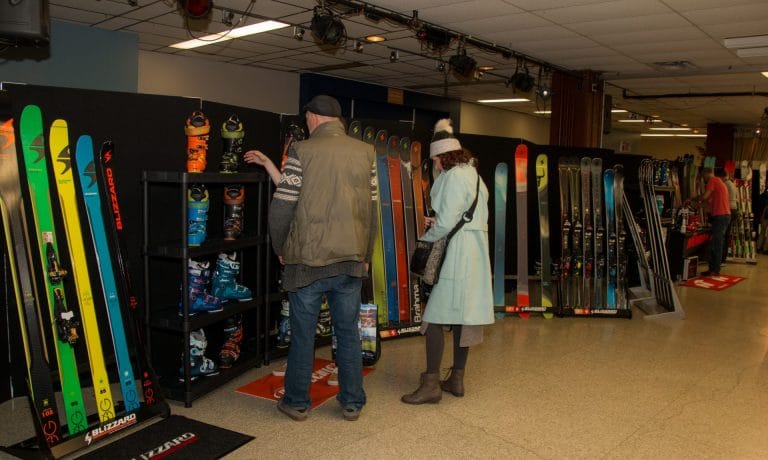 Many equipment suppliers on site
Equipment suppliers confirmed:
Blizzard
Dalbello
La Cordée
Marker
Nordica
Ski Town
Tecnica
Thule
Völkl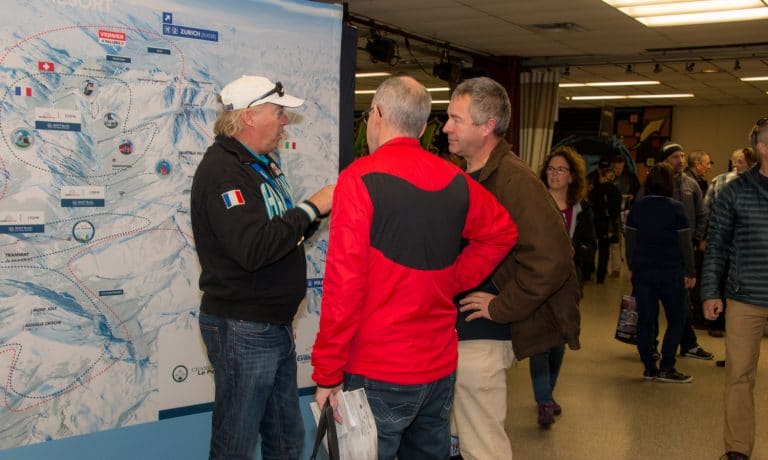 Exhibitors available:
Air Canada
Big White
Avalanche Québec
Club Med
Fernie
Fondation Martin Matte
IKON PASS
Jackson Hole
Japan Endless discovery
Kicking Horse

Killington
Express Tours
Le Massif
Mont-Blanc Natural Resort
Mont Tremblant
Natural Resort – Chamonix
Panorama
Powder Highway
RCR
Revelstoke

Selkirk-Tangier Heliskiing
SEPAQ
SilverStar
Ski Big 3
Ski Utah
Sun Peaks
Sutton
Whiteface
Whistler Blackcomb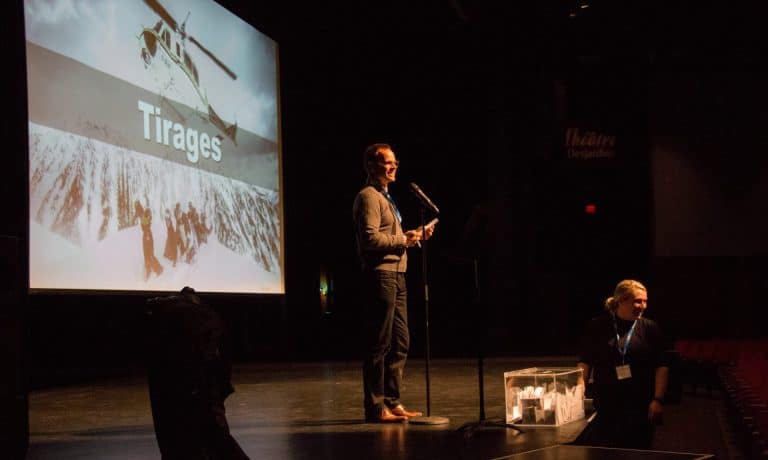 Door prizes and a contest benefiting 3 non-profit foundations