March 10 to 14, 2022
5 days | 4 nights | 3 days of skiing | 8 meals
EARLY BOOKING PROMOTION | Before August 31, 2021 in addition to an Explore Quebec discount
$
925
/ pers.
en occ. Double
$
1,195
/ pers.
en occ. Single
$
895
/ pers.
en occ. Triple
$
875
/ pers.
en occ. Quad
Accompanied by
EARLY BOOKING PROMOTION | Before August 31, 2021 in addition to an Explore Quebec discount
Details
Photos
Other dates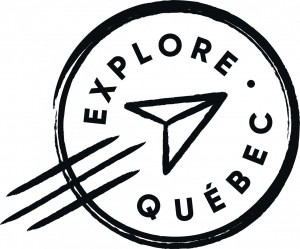 This Explore Quebec on the Road package is brought to you thanks to the financial support of the Ministère du Tourisme.
Applicable on prices before tax.
INCLUDES:
4 nights' accommodation at Gîte du Mont-Albert 4*
4 buffet breakfasts and 4 table d'hôte dinners
3 days of guided alpine touring with professional guides from the Ski Chic-Chocs Company.  Suggested sectors: Monts Vallières, Blanche-Lamontagne, Hog's Back, Lyall and Ernest Laforce. Avalanche rescue equipment provided as well as transportation to the sites.
Access to Parc national du Bic
Services of Mathieu Benoit-Gagnon, Gendronski group leader
Protection offered by the Compensation fund of clients of travel agents
Taxes
NOT INCLUDED:
Meals other than those mentionned
Non-program activities
Daily access to Parc national de la Gaspésie
ADDITIONAL OPTIONS ($):
Coach transportation, parking included |

$300

$ $195 (after Explore Québec promotion)
Access to the Parc National de la Gaspésie (SEPAQ)
A minimum of 25 passengers is required to confirm the departure of the coach. If the minimum number of passengers has not been reached by the deadline allowed on file, a refund for the coach portion will be issued in cash or travel credit to those who have already confirmed the coach travel option. All passengers will then be required to travel to their destination by their own means.
All the reductions are applied on the prices shown on the website.
The Explore Quebec on the road discount applies to Quebec residents only. Proof of residence must be provided upon reservation (Hydro-Québec account, driver's license, etc.).
Our agency is committed to respecting and enforcing all the measures and instructions issued by the Institut national de la santé publique du Québec, which are integrated into our response plan to COVID-19. The service providers used in the Explore Québec packages have also signed this commitment to comply with health measures. It is our responsibility to ensure that the service providers are open at the time of the client's trip. The agency reserves the right to modify the packages in the event of the closure or non-reopening of service providers initially included, offering clients equivalent solutions. 
Group leader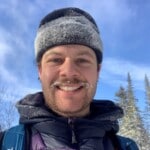 Mathieu Benoit-Gagnon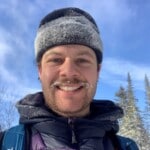 Mathieu Benoit-GagnonGroup leader
Professional phone numbers :
Questions about this travel?