March 8 to 12, 2023
5 days | 4 nights | 3 days of skiing | Coach transportation | 8 meals
PROMOTION: 12 places at this price & get 35% discount through the Explore Quebec program
$
1,345
/ pers.
en occ. Double
$
1,625
/ pers.
en occ. Single
$
1,295
/ pers.
en occ. Triple
$
1,245
/ pers.
en occ. Quad
PROMOTION: 12 places at this price & get 35% discount through the Explore Quebec program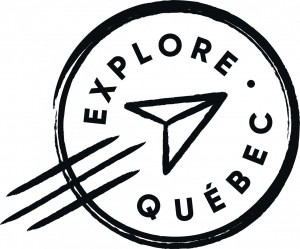 This Explore Quebec on the Road package is brought to you thanks to the financial support of the Ministère du Tourisme.
Applicable on prices before tax.
---
This trip is for off-piste lovers and tree skiing fanatics!
Located in the middle of the Parc national de la Gaspésie, at the Gîte du Mont-Albert you will find a warm atmosphere and a comfort like no other. Renowned for its fine local cuisine, you will be sure to enjoy excellent food with table d'hôte dinners in the evenings.
The icing on the cake: 3 memorable days of off-piste skiing well accompanied by certified ski guides from the area!
INCLUDES:
4 nights' accommodation at Gîte du Mont-Albert 4*
4 buffet breakfasts and 4 table d'hôte dinners
3 days of guided alpine touring with professional guides from the Ski Chic-Chocs Company.  Suggested sectors: Monts Vallières, Blanche-Lamontagne, Hog's Back, Lyall and Ernest Laforce. Avalanche rescue equipment provided as well as transportation to the sites.
Access to Parc national du Bic
Services of Janick Robidoux Gendronski group leader
Protection offered by the Compensation fund of clients of travel agents
Taxes
NOT INCLUDED:
Meals other than those mentionned
Non-program activities
Daily access to Parc national de la Gaspésie
ADDITIONAL OPTIONS ($):
Coach transportation, parking included | 195$
Access to the Parc National de la Gaspésie (SEPAQ)
OPTIONS SUPPLÉMENTAIRE ($) :
Accès au Parc national de la Gaspésie (SEPAQ)
All the reductions are applied on the prices shown on the website.
A minimum of 25 passengers is required to confirm the bus's departure. If the minimum number of passengers has not been reached by the deadline allowed on the file, a refund for the bus portion will be given in cash or travel credit to those who have already confirmed the bus option. All passengers will therefore have to make their own way to their destination.
In order to respect the safety of travelers and to properly follow public health protocols, a few things will be different on our upcoming bus trips.
Here is an overview of the new measures approved by the Fédération des transporteurs du Québec:
The vaccination passport will be requested at boarding only for our departures to the United States;
The bus can now accommodate all passengers for travels beginning on March 14, 2022;
You may eat and drink on the bus;
You may use the restroom on the bus;
All surfaces inside the coach will be disinfected twice a day with an electrostatic sprayer;
Seat assignment for all passengers for the duration of the stay;
New safe boarding and disembarking procedure for you and your bike (if bike travel).
*Voyages Gendron reserves the right to reshuffle seat selections based on exceptional conditions to ensure that as many passengers as possible can participate in the trip in a sanitary manner.