January 22 to 25, 2021
4 days | 3 nights | 2 days of skiing | 4 meals
Get 25% discount through the Explore Quebec program
$
445
/ pers.
en occ. Double
$
635
/ pers.
en occ. Single
Accompagné par
Get 25% discount through the Explore Quebec program
Details
Photos
Other dates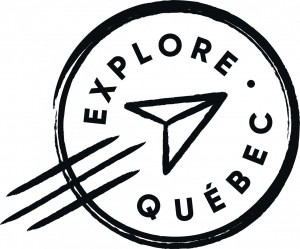 This Explore Quebec on the Road package is brought to you thanks to the financial support of the Ministère du Tourisme.
Applicable on prices before tax.
INCLUDES:
3 nights' accommodation at Hôtel & Cie 4* at Ste-Anne-des-Monts
3 breakfast
1 dinner at La Broue dans l'Toupet
2 days of guided alpine touring with professional guides from the Ski Chic-Chocs Company.  Suggested sectors: Monts Vallières, Blanche-Lamontagne, Hog's Back, Lyall, Ernest Laforce and the Madeleine mines. Avalanche rescue equipment provided as well as transportation to the sites.
Access to Parc national du Bic
Non guided activities: cross-country skiing, snowshoeing, wildlife observation
Services of Yves Devault, Gendronski group leader
Protection offered by the Compensation fund of clients of travel agents
Taxes
NOT INCLUDED:
Transport
Meals other than those mentioned and drinks
Non-program Activities
Daily access to Parc national de la Gaspésie
All the reductions are applied on the prices shown on the website.
Group leader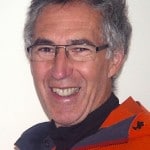 Yves Devault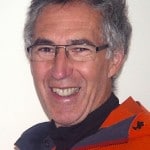 Yves cumule 35 années d'expérience sur ses skis, majoritairement en France et dans l'Ouest canadien. Passionné de grands espaces enneigés ils se fera un plaisir de vous conseiller quant au domaine skiable, vous orienter sur la montagne et vous renseigner afin d'assurer un séjour sécuritaire.  Jeune retraité, il se promet (et vous promet!) un agréable séjour sur les pistes… sans oublier l'après-ski! Amateur de bonnes bouffes et de bonnes bières, vous trouverez en Yves un compagnon passionné et sympathique. Il saura assurément rendre votre séjour mémorable.
Questions about this travel?