January 27 to 31, 2021
5 days | 4 nights | 3 days of skiing | 11 meals
Get 25% discount through the Explore Quebec program
Chambre | 1 lit double
$
1,095
/ pers.
en occ. Double
Chambre | 1 lit double
$
1,145
/ pers.
en occ. Single
Room | 2 double beds
$
1,145
/ pers.
en occ. Double
Room | 2 double beds
$
1,095
/ pers.
en occ. Triple
Room | 2 double beds
$
1,075
/ pers.
en occ. Quad
Get 25% discount through the Explore Quebec program
Details
Photos
Other dates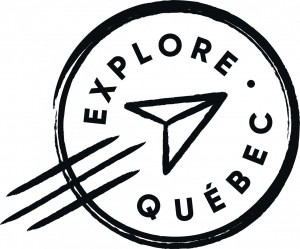 This Explore Quebec on the Road package is brought to you thanks to the financial support of the Ministère du Tourisme.
Applicable on prices before tax.
Contact your Gendronski travel consultant for an à la carte quote.
INCLUDES:
4 nights' accomodation in a privite room at the Auberge Presbytère
Full board : 3 meals per day at destination
2  days of cat-skiing (1 at Mont York and 1 at Mont Porphyre) 8 to 12 ski runs  / day
1 day of skiing at Mont Miller (100 % natural snow, vertical drop of 280 meters, 32 runs and glades)
Safety equipment (ARVA, shovel and probe) during the whole stay
Professional guide service for cat-skiing
Access to parc national du Bic
Protection offered by the Compensation fund of clients of travel agents
Taxes
NOT INCLUDED :
Meals other than those mentioned and drinks
ADITIONAL OPTIONS ($) :
Replace your day at Mont Miller with a third day of cat skiing (+ $300 )
*Private homes available on request
Package prices are subject to change according to availability. The price calculation for the stay is based on the dates of  January 27 to 31, 2021. Calculated on September 25, 2020.
The Explore Quebec on the road discount applies to Quebec residents only. Proof of residence must be provided upon reservation (Hydro-Québec account, driver's license, etc.).
Our agency is committed to respecting and enforcing all the measures and instructions issued by the Institut national de la santé publique du Québec, which are integrated into our response plan to COVID-19. The service providers used in the Explore Québec packages have also signed this commitment to comply with health measures. It is our responsibility to ensure that the service providers are open at the time of the client's trip. The agency reserves the right to modify the packages in the event of the closure or non-reopening of service providers initially included, offering clients equivalent solutions. 
All the reductions are applied on the prices shown on the website.
Get 25% discount through the Explore Quebec program

Individual package

Chic-Chocs, Gaspésie | Murdochville

January 20 to 24, 2021

5 days | 4 nights | 3 days of skiing | 11 meals

Hotel : Auberge Presbytère

1 other place available

Get 25% discount through the Explore Quebec program

Individual package

Chic-Chocs, Gaspésie | Murdochville

February 24 to 28, 2021

5 days | 4 nights | 3 days of skiing | 11 meals

Hotel : Auberge Presbytère