January 29 to February 1, 2023
4 days | 3 nights | 4 days of skiing | Coach transportation | 3 meals
Room with 2 beds
$
1,295
/ pers.
en occ. Double
Room with 2 beds
$
1,495
/ pers.
en occ. Single
Room with 1 bed
$
1,595
/ pers.
en occ. Single
Room with 1 bed
$
1,245
/ pers.
en occ. Double
2-bedrooms condo
$
1,225
/ pers.
en occ. Quad
Details
Itinerary
Boarding points
Ski resorts
Photos
In collaboration with SkiPresse
Join us for the very first edition of the IKON ski safari. This trip will allow you to discover 4 of the most beautiful ski resorts in the North-East of America.
Includes:
Luxury coach transportation
3 nights' accommodation at Clear River Inn 3*
3 breakfasts in a to-go box
4 days of skiing at Pico Mountain Resort Ski Resort, Stratton Mountain Resort, Killington Resort and Sugarbush Resort
Services of Kevin Gasior, Gendronski group leader
Taxes
Not included:
Meals other than those mentioned
Client's contribution to the Compensation fund of $3.50 per $1,000
Additional options ($):
Ikon Pass holder discount: save $440
A minimum of 25 passengers is required to confirm the departure of the coach. If the minimum number of passengers has not been reached by the deadline allowed on file, a refund for the coach portion will be issued in cash or travel credit to those who have already confirmed the coach travel option. All passengers will have to travel to their destination by their own means.
In order to respect the safety of travelers and to properly follow public health protocols, a few things will be different on our upcoming bus trips.
Here is an overview of the new measures approved by the Fédération des transporteurs du Québec:
The vaccination passport will be requested at boarding only for our departures to the United States;
The bus can now accommodate all passengers for travels beginning on March 14, 2022;
You may eat and drink on the bus;
You may use the restroom on the bus;
All surfaces inside the coach will be disinfected twice a day with an electrostatic sprayer;
Seat assignment for all passengers for the duration of the stay;
New safe boarding and disembarking procedure for you and your bike (if bike travel).
*Voyages Gendron reserves the right to reshuffle seat selections based on exceptional conditions to ensure that as many passengers as possible can participate in the trip in a sanitary manner.
Entry and exit requirements – COVID-19
Most governments have implemented special entry and exit restrictions and requirements for their territory due to COVID-19. Before travelling, it is your responsibility to verify if the local authorities of both your current location and destinations have implemented any restrictions or requirements related to this situation. Vaccination or health passports may be required in some cases. It is your responsibility to be aware of the specific entry, exit and transit restrictions and requirements for the country or territory you are visiting before you travel and before you book your trip. Voyages Gendron is not responsible if you do not meet your destination's entry or exit requirements. For full details on health measures and entry and exit requirements for a destination, visit the official government website.
Day 1
Pico Mountain Ski Resort
Day 2
Stratton Mountain Resort
Departures
4 h
Salaberry-de-Valleyfield
In collaboration with: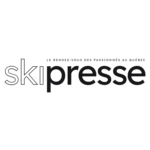 SkiPresse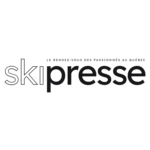 Professional phone numbers :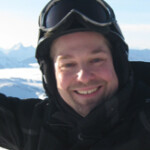 Kevin Gasior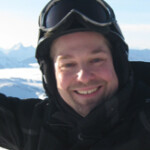 Kevin GasiorGroup leader & external travel agent
Kevin is a destination ski consultant with Ski Pros Marketing, representing some of the top ski brands in the world.  He has skied in Hakuba, Japan, Valle Nevado, Chile and all over North America.  During the winter he has a regular Saturday morning ski column on CBC Radio One, broadcast across the province of Quebec.  Currently, he represents Valle Nevado, Chile across Canada, is an ambassador for The Banff Lodging Company and represents Canadian Mountain Holidays (CMH) Heli skiing and Heli hiking in the Quebec market.
Banff is considered Kevin's second home.  Early in his career he had an office directly at Sunshine Village and fell in love with the Canadian Rockies. He has been hosting groups with Gendron Travel for the last 4 seasons and looks forward to many more.  He invites all of you to come out and share your passion for the mountains with him.
Enough reading, time to go skiing!!!
Questions about this travel?