March 3 to 11, 2023
9 days | 7 nights | 6 days of skiing | Direct flight | 21 meals
12 first places at this price!
$
3,995
/ pers.
en occ. Double
$
4,695
/ pers.
en occ. Single
12 first places at this price!
Details
Hotel
Ski resorts
Photos
Other dates
Group leader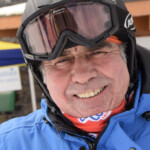 Jean Marchaland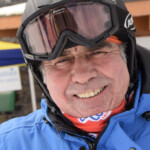 Jean MarchalandGroup leader
Professional phone numbers :
Jean has always been restless: for the last 7 years, this former oil company manager had been accompanying groups of friends in Europe before joining our team. A great fan of cycling, skiing and hiking and with an average of 5 trips a year, this represents for him opportunities to discover new destinations and create links with other enthusiasts while enjoying the great outdoors. As a good leader, he knows how to adjust to the dynamics of each of his groups and no one is left behind!
Questions about this travel?