March 11 to 18, 2023
8 days | 7 nights | 5 days of skiing | Direct flight
EARLY BOOKING PROMOTION | Before May 31, 2022
Studio
$
2,295
/ pers.
en occ. Double
Studio
$
3,195
/ pers.
en occ. Single
1-bedroom condo
$
2,595
/ pers.
en occ. Double
2-bedrooms condo
$
3,395
/ pers.
en occ. Double
2-bedrooms condo
$
2,395
/ pers.
en occ. Quad
EARLY BOOKING PROMOTION | Before May 31, 2022
Details
Hotel
Ski resorts
Photos
Other dates
Group leader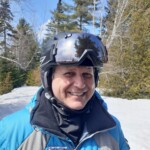 Marc-François Rouleau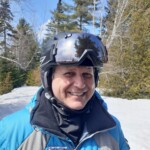 Marc-François RouleauGroup leader
Professional phone numbers :
I started my career as a ski instructor more than 30 years ago, certified level 2 by the Alliance of Canadian Ski Instructors and now supervisor of a team of instructors. Unifying and enthusiastic, it's always a pleasure for me to see how excited people are when it comes to exploring the trails. In my professional career, I was vice-president of sales at Quebecor and I had the privilege of accompanying hundreds of people to corporate events of all kinds and to live unforgettable moments. With the Gendron team, you can expect memorable ski days in the company of someone who is caring, kind, passionate, generous to share his knowledge, motivated to make your trip unique!   Rest assured, you will be well accompanied!  Tie your tusks tight, the time has come to race together to the most beautiful summits in Canada and have an absolutely incredible experience!
Questions about this travel?