February 13 to 20, 2021
8 days | 7 nights | 5 days of skiing
$
3,095
/ pers.
en occ. Single
$
2,395
/ pers.
en occ. Double
$
2,195
/ pers.
en occ. Triple
$
2,095
/ pers.
en occ. Quad
$
1,495
/ pers.
en occ. Teenager
$
955
/ pers.
en occ. Child (6 years old -)
$
1,295
/ pers.
en occ. Child (7-12 years old)
Accompagné par
Details
Hotel
Ski resorts
Activity
Photos
Other dates
Group leader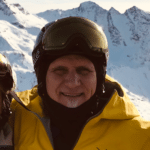 Christian Jobin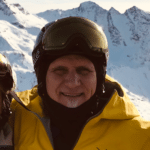 Christian JobinGroup leader
My spouse and I have adopted Whistler. We've explored the skiable domain for the last ten years. On skis for thirty years now, ski instructor with Canada's Alliance of ski instructors for 15 years and having visited many ski destinations in Europe, South America, Canada and the United States… I truly live my passion!
It will be a pleasure for us to share our passion, experience and knowledge of this incredible ski domain and the village with you. Come and join us at Whistler/Blackcomb.
Questions about this travel?