AN EXCURSION IN THE VERY HEART OF NATURE!
Imagine you are flying over the Caribbean Sea when suddenly a seemingly endless stretch of lush rainforest appears below you. As the plane descends, you witness the terrain beginning to emerge—volcanoes, waterfalls, canals and, in the distance, the magnificent city of San José, surrounded by majestic mountains.
The moment you step off the plane, you will be greeted by locals living the pura vida lifestyle, laid back and in perfect harmony with the boundless nature that surrounds them.

To the east, Costa Rica borders the Caribbean Sea, with its gorgeous dark and white sandy beaches, brilliant sun, seaside boardwalks and Tortuguero National Park—a rainforest that is home to countless species of turtles, including the ever-impressive sea turtle. There are no roads that can take you to this hidden gem, so be prepared to make your way down a few canals by canoe! The Pacific side of Costa Rica is a surfer's paradise and also boasts a superb spot for scuba diving near Corcovado in the southwest.
Farther inland, you'll find yourself completely immersed in nature. Here are just some of the many wonderful activities you can enjoy:
Manuel Antonio National Park A true gem, this park is incredibly rich in wildlife and biodiversity, at the center of which are its two star attractions—the White-faced Capuchin and the sloth. It's also a great place to enjoy rafting and kayaking or simply explore the white sandy beaches as you discover the best this country has to offer in terms of fauna and flora.
Monteverde Cross the famous suspension bridges overlooking the rainforest as you enjoy a hiking tour.
The Arenal, Rincon de la Vieja and Poas volcanoes… and many more  
Costa Rica has 112 volcanoes, many of which are active. You can choose to either hike to the summit or simply soak in the hot springs at places like La Fortuna, near the Arenal Volcano.
Specialist(s) for this destination
Questions about this destination?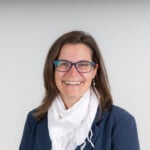 Julie TrahanAccompagnatrice de groupes
Professional phone numbers :
Julie a commencé sa carrière de jeune professionnelle en loisirs et a développé le goût du voyage en les organisant elle-même. Après avoir visité plusieurs grandes villes, elle est rapidement devenue une référence pour son entourage et du même fait, une accompagnatrice consciencieuse. Son adaptabilité à toute situation fait d'elle une conseillère en voyages patiente, souriante et adorablement sympathique.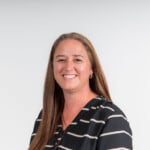 Sandra RocheleauConseillère en voyages - Accompagnatrice
Professional phone numbers :
Après avoir été propriétaire d'une garderie pendant près de 12 ans, Sandra a réorienté sa carrière afin de combiner sa grande passion du voyage et son amour du service à la clientèle. Elle se qualifie d'énergique et positive! Ayant plusieurs voyages à son actif, elle affectionne particulièrement Hawaï et le Costa Rica. Conseillère et accompagnatrice de groupes, elle se fera un plaisir de vous rencontrer!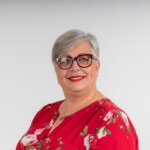 Chantal LeclercConseillère en voyages Senior - Accompagnatrice
Chantal a débuté sa carrière dans le domaine du voyage il y a plus de 30 ans. Conseillère en voyages et accompagnatrice de groupes, elle a posé les pieds dans plus de 23 pays sur tous les continents – à l'exception de l'Antarctique – au fil des années. Passionnée de voyages, elle en apprécie toutes les facettes : les bâtir, les vendre… et les vivre! Joignez-vous à Chantal, en croisière ou en circuit, qui vous communiquera avec enthousiasme sa passion contagieuse pour la culture et l'histoire.