November 2 to 27, 2023
26 days | 24 nights | Direct flight
Book before July 28, 2023 and save $200 / couple
$
2,675
/ pers.
en occ. Double
$
4,195
/ pers.
en occ. Single
Book before July 28, 2023 and save $200 / couple
Details
Photos
Other dates
With direct access to Praia do Vau, one of the most beautiful in the Algarve, Jardim do Vau offers an unforgettable vacation. The walks by the sea, the sunset, the golden sand, the breeze and the aroma of the sea are some of the elements that are part of this magical scenario. Winner of several awards for excellence, for its quality and hospitality, this 4-star tourist resort allows you to spend an invigorating vacation in a family atmosphere. The apartments of Jardim do Vau, strategically oriented to the south, have large private balconies with deck chairs.
Free Wi-Fi
Bathroom with bathtub
Kitchenette equipped with refrigerator, microwave, coffee maker, electric kettle
Dinning room and living room with 1 sofa-bed
Bedroom with 2 beds
Balcony with table and chairs
Air conditioning
Telephone
Television
Safe deposit box (€)
Hair dryer
Iron and ironing board
*Maximum capacity of 4 persons
INCLUDES :
Direct round trip flight from Montreal to Lisbon
3 nights' accommodation in Lisbon
18 nights' accommodation in a 1 bedroom apartment at Jardim du Vau 4* in Portimao
Lisbon city tour
Airport transfers
Fee for 1 checked luggage
Services of Dora Paventi and Alain Chiasson Gendrontours group leaders
Taxes
NOT INCLUDED:
Meals
Additional luggage fees with the airline
Seat selection fees with the airline
Client's contribution to the Compensation fund of $3,50 per $1,000
All the reductions are applied on the prices shown on the website.
Entry and exit requirements – COVID-19
Most governments have implemented special entry and exit restrictions and requirements for their territory due to COVID-19. Before travelling, it is your responsibility to verify if the local authorities of both your current location and destinations have implemented any restrictions or requirements related to this situation. Vaccination or health passports may be required in some cases. It is your responsibility to be aware of the specific entry, exit and transit restrictions and requirements for the country or territory you are visiting before you travel and before you book your trip. Voyages Gendron is not responsible if you do not meet your destination's entry or exit requirements. For full details on health measures and entry and exit requirements for a destination, visit the official government website.
Group Leaders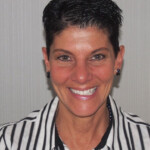 Dora Paventi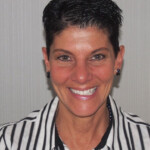 Professional phone numbers :
A newly retired career police officer, Dora is now ready to take on a new challenge to share her passion and travel experiences with you.
She and her husband Alain have the opportunity to accompany you during your travels in the different departments offered by Voyages Gendron.
Having discovered several destinations such as Europe, the United States and Quebec on cruises or land trips, rest assured, her good mood will be very positive,
His ability to communicate and his ability to listen will enable him to offer you an accompaniment service that meets your expectations, so that you can experience a dream trip without worries.
Follow Dora and Alain's escapades on Facebook @DoraetAlain.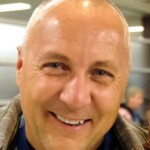 Alain Chiasson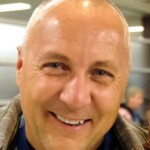 Alain ChiassonGroup leader
Professional phone numbers :
A career policeman for nearly 30 years, I joined the Gendron Travel team in 2015 after being won over by the customer experience on a ski trip to Western Canada. The group experience – or turnkey travel – has made me an unconditional fan of guided travel. Now retired since 2019, my wife Dora and I have the opportunity to accompany you on trips with Gendron Travel's different departments. Having discovered several destinations around the world, whether skiing, cruising or enjoying land tours, be assured that we will be at your disposal to help you experience an unforgettable holiday while building lasting memories. Follow us on Facebook at @DoraetAlain. We look forward to seeing you on one of our group departures!
Questions about this travel?