September 20 to 22, 2021
3 days | 2 nights
Get a 25% to 35% discount through the Explore Quebec program
$
225
/ pers.
en occ. Double
Get a 25% to 35% discount through the Explore Quebec program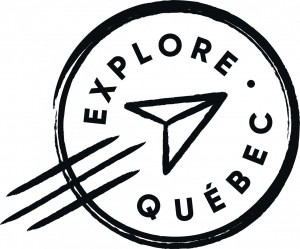 This Explore Quebec on the Road package is brought to you thanks to the financial support of the Ministère du Tourisme.
Applicable on prices before tax.
Stays with departure date before September 1st, 2021: 25 % off. 
Stays with departure date between September 1st, 2021 and March 31st, 2023: 35 % off.
The Quebec City and Charlevoix regions have so much to offer. Treat yourself to a getaway at the Fairmont Le Manoir Richelieu in La Malbaie and enjoy the breathtaking scenery of the River and all the visual, cultural and gastronomic riches of this corner of the country.
Personalize your stay by adding nights and activities.
INCLUDES:
Accommodation at the Fairmont Le Manoir Richelieu 5*
Entrance to the Museum of Charlevoix
Entrance to the Parc national des Hautes-Gorges-de-la-rivière-Malbaie
Protection offered by the compensation fund for costumers of travel agents
Taxes
The price calculation for the stay is based on the dates of September 12 to 14, 2021.
Package prices are subject to change according to availability. Calculated on June 23, 2021 with 35 % off promotion.
The Explore Quebec on the road discount applies to Quebec residents only. Proof of residence must be provided upon reservation (Hydro-Québec account, driver's license, etc.).
Our agency is committed to respecting and enforcing all the measures and instructions issued by the Institut national de la santé publique du Québec, which are integrated into our response plan to COVID-19. The service providers used in the Explore Québec packages have also signed this commitment to comply with health measures. It is our responsibility to ensure that the service providers are open at the time of the client's trip. The agency reserves the right to modify the packages in the event of the closure or non-reopening of service providers initially included, offering clients equivalent solutions. 
All the reductions are applied on the prices shown on the website.
Le calcul du prix du séjour est basé sur un séjour du 12 au 14 septembre 2021, profitant d'un rabais de 35 %.
Les prix des forfaits sont sujet à changement selon la disponibilité. Calculé le 23 juin 2021.
Le rabais Explore Québec sur la route s'applique seulement aux résidents du Québec. Une preuve de résidence doit être fournie à la réservation (compte d'Hydro-Québec, permis de conduire, etc.).
Notre agence s'est engagée à respecter et faire respecter toutes les mesures et consignes émises par l'Institut national de la santé publique du Québec, lesquelles sont intégrées à notre plan d'intervention face à la COVID-19. Les prestataires de services utilisés dans les forfaits Explore Québec ont aussi signé cet engagement à se conformer aux mesures sanitaires. Il est de notre responsabilité de s'assurer que les prestataires de services soient ouverts au moment du voyage du client. L'agence se réserve le droit de modifier les forfaits advenant la fermeture ou la non réouverture de prestataires inclus initialement, en proposant aux clients des solutions équivalentes.