Details
Photos
Videos
Other dates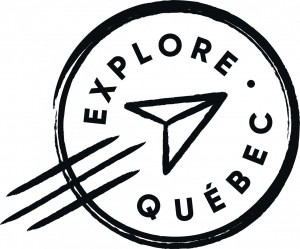 Includes:
Flight from Montreal to Gaspé with Pascan
3 night' accommodation at the Riotel Percé
Access to the National Park: Île-Bonaventure-et-du-Rocher‑Percé
Cruising around Percé Rock and Bonaventure island
Taxes
Not included:
Car rental
Activities other than those mentioned
Client's contribution to the Compensation fund of $3,50 per $1,000
Additional options ($):
Pointe-au-Père Maritime Historical Site
200 years of maritime history: you will have access to the Empress of Ireland museum and the Onondaga submarine.
Acadian Museum
A place of history and ethnology recounting the fascinating and moving life of the Acadians of Quebec.
Biopark of the Gaspé Peninsula
Come and discover the richness of Gaspesian nature through five typical ecosystems: the bay, the barachois, the river, the forest and the tundra. You will share the intimacy of some forty indigenous animal species in semi-liberty and you will be able to observe more than 70 plant species in their respective ecosystems.
Banc-de-Pêche-de-Pasbébiac National Historic Site
The Banc-de-Pêche-de-Pasbébiac National Historic Site is a witness to two centuries of history, recounting the great epic of fishing in the Gaspé Peninsula. Its 11 period buildings are a masterful sight.
Cruise: Percé Rock and Bonaventure Island
Come and discover the fauna and flora of the region, including the Northern Gannet colony.
Percé
The discovery of this village will charm you. You can walk on the footbridge along the river.
Gardens of Métis
Recognized as one of the wonders of Quebec and one of the largest gardens in North America, the Jardins de Métis is a plant paradise on the shores of the St. Lawrence.
All the reductions are applied on the prices shown on the website.
Book before March 31, 2022 and save $150 / person
Group departure
Gaspésie – The Great Tour
Rimouski | Bonaventure | Percé | Matane
Departures available from June to September 2023
2023-06-17,2023-06-25,2023-09-10,2023-09-18
6 days | 5 nights | Coach transportation | 11 meals
Accompanied by : Linda Fortin
Many dates available
4 days | 3 nights | Flight
Get 35% discount through the Explore Quebec program*
Package prices are subject to change according to availability. Calculated on January 23, 2023 for a stay from September 4 to 7, 2023.
*All fares include the Explore Québec Avion government discount of 35%, except for the months of July and August when it is not applicable.
Questions about this travel?