Get a 50% discount through the Explore Quebec program
Niveau 400 - Bleu
$
185
/ pers.
en occ. Double
Zone Molson Export
$
185
/ pers.
en occ. Double
Level 300 - White
$
215
/ pers.
en occ. Double
Get a 50% discount through the Explore Quebec program
.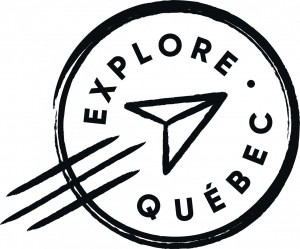 Ce forfait Explore Québec vous est offert grâce au soutien financier du ministère du Tourisme.
Applicable sur les tarifs avant taxes.
INCLUDES:
1 night accommodation in Montreal (Novotel Montreal Centre, possible to change hotel for another one if you wish)
1 regular ticket for the match between Montreal Canadiens and Boston Bruins, levels White (309), Blue (406-425-433) or Molson Export Zone (408-411-413)
Ticket to the Grande roue de Montréal
Ticket for the Espace pour la vie Montreal (Biodôme or Botanic Garden, at your preferrence)
Protection offered by the Compensation fund for customers of travel agents
Taxes
All the reductions are applied on the prices shown on the website.
Le rabais Explore Québec avion s'applique seulement aux résidents du Québec. Une preuve de résidence doit être fournie à la réservation (compte d'Hydro-Québec, permis de conduire, etc.).
Notre agence s'est engagée à respecter et faire respecter toutes les mesures et consignes émises par l'Institut national de la santé publique du Québec, lesquelles sont intégrées à notre plan d'intervention face à la COVID-19. Les prestataires de services utilisés dans les forfaits Explore Québec ont aussi signé cet engagement à se conformer aux mesures sanitaires. Il est de notre responsabilité de s'assurer que les prestataires de services soient ouverts au moment du voyage du client. L'agence se réserve le droit de modifier les forfaits advenant la fermeture ou la non réouverture de prestataires inclus initialement, en proposant aux clients des solutions équivalentes. 
Vaccination passport and COVID-19-related requirements
As of August 10, 2021, the government has made the announcement that vaccine passports will be required starting on September 1, 2021 to gain access to restaurants, bars, gyms, festivals and venues. We recommend that you visit the Government of Quebec website to ensure you have the latest information updated by the government and can plan your travel accordingly.