March 26 to April 8, 2023
14 days | 12 nights | Flight | 12 meals
Book before November 26, 2022 and save $ 400 / couple
$
5,865
/ pers.
en occ. Double
$
7,675
/ pers.
en occ. Single
Book before November 26, 2022 and save $ 400 / couple
Details
Itinerary
Photos
Other dates
This group departure is ideal for those wishing to experience Japanese culture. Contact our specialists for more details!
Tokyo
Takayama
Himeji
Hiroshima
Miyaji island
Kyoto
INCLUDES:
Flight from Montreal via Toronto and return with Air Canada
4 nights' accommodation in a 4-star hotel in Tokyo
2 nights' accommodation in a 3-star hotel in Takayama
2 nights' accommodation in a 3-star hotel in Hiroshima
4 nights' accommodation in a 4-star hotel in Kyoto
12 breakfasts
Transfers in Tokyo, Takayama, Hiroshima and Kyoto by taxi
7-day train pass with Japan Railway
All transportation by public transport (train, subway, bus, ferry) or on foot (walking about 10 km per day), not counting free time
The following visits, including entry fees:
Tokyo: Asakusa temple, Meiji-jingu temple, observatory at the Metropolitan Government Building, Tsukiji fish market and visit of the following neighborhood; Shinjuku, Harajuku, Shibuya, Asakusa and Ginza
Takayama: Fok village of Hida
Himeji: Himeji castle
Hiroshima: Peace Memorial Park (museum and audioguide) and the imperial palace of Hiroshima
Miyajima island: Itsukushima sanctuary
Kyoto: Sanjûsangen-dô temple, Kenninji temple, Iwatayama monkey park, giant bamboo forest, Golden paivilion, Fushimi-inari temple and visit of the neighborhood of Gion and Arashiyama

Airport transfers
Services of Linda Fortin, Gendrontours group leader
Taxes
NOT INCLUDED:
Gratuities
Meals other than those mentioned
Luggage fees with the airline
Client's contribution to the Compensation fund of $3,50 per $1,000
Note that in Japan, rooms in double occupancy are twin rooms, with two single beds.
All the reductions are applied on the prices shown on the website.
A twinning request is currently in effect for this trip. If you would like to save on the single occupancy rate and share your room with another traveler, contact our team today!
Entry and exit requirements – COVID-19
Most governments have implemented special entry and exit restrictions and requirements for their territory due to COVID-19. Before travelling, it is your responsibility to verify if the local authorities of both your current location and destinations have implemented any restrictions or requirements related to this situation. Vaccination or health passports may be required in some cases. It is your responsibility to be aware of the specific entry, exit and transit restrictions and requirements for the country or territory you are visiting before you travel and before you book your trip. Voyages Gendron is not responsible if you do not meet your destination's entry or exit requirements. For full details on health measures and entry and exit requirements for a destination, visit the official government website.
Day 2
Tokyo
Arriving at Narita airport in the afternoon and private transfer to your hotel. After checking in, leaving the hotel on foot for yourfirst Japanese meal in the lively Kabukicho neighborhood where your hotel is located. Then, take a stroll in the Golden Gai borough. This pedestrian area, with its narrow streets, is a flash from the past of old Tokyo that miraculously survived urban development.
Day 3
Tokyo | Option: Mt Fuji
Free time all day. Your group leader can give you advice.
Option ($) | tour at Mt Fuji by bus: Leaving Tokyo in the morning to visit four sites of UNESCO's classified site of Mt Fuji. A local guide will accompany you. You'll get to visit the 5th site of Mt Fuji and admire the view from there as well as other sites. back to the hotel around 7:30 pm.
Day 4
Tokyo
The day starts with a visit of Asakusa, where the architecture from the Edo period is  well preserved. You'll visit the oldest temples of Tokyo, Senso-ji. Then you'll leave for Ginzaq and its modern architecture and luxury shops. Free time for lunch. Then, visit of Meji-jinju, the highest Shintoist sanctuary and a oasis in the middleof the city. The tour ends with a stroll at Takeshita street, the busiest and craziest street of Tokyo. Back to the hotel arounf 5:30 pm. Free time for dinner. Evening outing in Shibuya to see the busiest crossing in the world, Shibuya Crossing.
Day 5
Tokyo
Start the day with a stroll of about 20 minutes in Shinjuku on your way to the Government Metropolitan Building observatory located on the 45th floor from where you'll have an amazing view over the city.
Visit of Tsikiji market, thebiggest fish marlet in the world. Freee time to eat around thje market and back to the hotel around 12:30 pm. free time for the rest of the day. You can opt to follow your group leader in Akihabara to play the arcades or have tea in one of the many themed cafés.
Day 6
Tokyo – Takayama
Take the train at Tokyo's train station around 8:00 am for Takayama. This city is well preserved and surrounded by mountains. Freetime at the end of the afternoon and in the evening to discover the old city.
Day 7
Takayama | Option: Shirakawago
In the morning, visit of Hida's folk village, a reconstruction of an agricultural village of the Edo period. In the afternoon, discovery on foot of by tourist bus (not included). Many historical places and museums to visit: Sanmachi Suji old borough, Takayama jinya, Kusakabe and Yoshijuma Heritage House, Takayama Museum of History and Art, Sakurayama Hachimangu temple, Takayama Festival Floats Exhibition Hall, etc. Yourgroup leader can give you advice.
Option ($): Tour of Shirakawago in the afternoon: You'll take the bus to the traditional village of Shirakawago, a UNESCO site. The village is famous for its gassho-zukuri traditional farms, some of wich are 250 years old. many houses have been transformed in restaurants, inns or museums. You'll have somme free time on site. Back to Takayama around noon.
Day 8
Takayama – Himeji – Hiroshima
Leaving Takayama by train in the morning with a stopover in Himeji to visit the castle. Built in 1609, it's one of twelve castles built in Japan. The castle is on UNESCO's world heritage list since 1993. Then, continuing by train to Hiroshima where you'll arrive at the end of theafternoon. Free time in the evening.
Day 9
Hiroshima- Miyajima island- Hiroshima
Today is dedicated to a visit of Miyajima island less than an hour from Hiroshima by train and famous for being one of the top three most beautiful places in Japan. Visit of Itsukushima sanctuary, its flotting tori and the 5 story high pagoda. Free time in the afternoon to hike on foot or go up Mt Misen in the cable car. There are also many temples, museums and gardens on the island. Leaving the island around 4:30 pm. free time in the evening.
Day 10
Hiroshima - Kyoto
In the morning, visit on the Peace Memorial museum with an audio-guide. Then, have a stroll in the park and see the Genbaku dome, thebuilding closest to the atomic blast still standing. Visit of the imperial palace and its gardens and pagoda. Leaving for Kyoto at the end of the afternoon by train. Free time in the evening.
Day 11
Kyoto
Visit of Kyoto's main temples, including Fushimi-inari and its thousands of toriis maing a path in the mountain. try some japanese street food on your way to Sanjusangen-do temple to see the great hall and its 1001 statues. Then, discover Higashiyama up to Kenninji zen temple, famous for its suspended platform with a great view of the city. You might even geishas. Free time in the evening.
Day 12
Kyoto
The day is dedicated to Arashiyama. You'll walk in the giant bamboo forest and visit Iwatayama monkey park. Then, you can freely enjoy cafés, shops and other temples. Leaving Arashiyama at the end of the afternoon. free time in the evening.
Day 13
Tokyo
Visit of the Golden Pavilion and its garden in the morning.
Free time in the after-noon and the evening.
Day 14
Kyoto - Tokyo – Montreal
Leaving for the airport in the before noon for the flight back to Montreal.
Group leader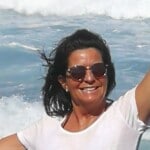 Linda Fortin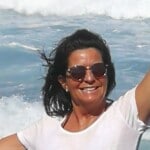 Professional phone numbers :
Hello travellers! My name is Linda Fortin. I have the great privilege of accompanying groups at Voyages Gendron. My professionalism will reassure you! My humour will make you laugh! My dynamism will amuse you! I found the perfect job allowing me to combine 2 passions well with me: travel and human relations. What better way than to create bonds and exchange, the space of a few days, so that memories remain engraved, has everything in our memories. May our paths soon cross.
Questions about this travel?