November 16 to 23, 2019
8 days | 7 nights | 20 meals
$
3,045
/ pers.
en occ. Double
$
3,975
/ pers.
en occ. Single
Accompagné par
San José
Arenal
Guanacaste
Monteverde
Manuel Antonio National Park
INCLUDES:
Round trip flight from Montreal to San Jose with Air Canada
20 meals (7 breakfasts, 6 lunches and 7 dinners)
1 night accommodation at the DoubleTree by Hilton Cariari 4* or similar in San Jose
2 nights' accommodation at the Mountain Paradise 4* or similar near volcano Arenal
2 nights' accommodation at the Villas Playa Samara 4* or similar in Guanacaste
1 night accommodation at the El Establo 4* or similar in Monteverde
1 night accommodation at the Tramonto 4* or similar near Manuel-Antonio National Park
Visits and tours: Poas Volcano National Park, Gardens of La Paz waterfalls, Arenal Volcano National Park, Guanacaste, Samara beach, Moneverde forest, tramway in Monteverde, zipline and suspended bridge in Monteverde, Manuel-Antonio National Park and Tarcoles bridge
Entry fee to the sites and parks visited
All transfers by private bus
Services of a Gendrontours group leader (min 20 passengers)
Services of a local guide
Protection offered by the Compensation fund for customers of travel agents
Taxes
OPTIONS ($):
Initiation to surf in Samara
Tours and activities other than those mentioned
Parking space at YUL Montréal-Trudeau International Airport at a preferential rate: Aeroparc, multi-level and ValetParc lots
Get your travel insurance (medical, cancellation and/or interruption) with your travel agen
NOT INCLUDED:
Alcool and other drinks
Meals other than those mentioned
Luggage fees with the airline
Note: Activities may be replaced for reasons out of our control, due to weather or other.
Itinerary (subject to changes)
Day 1
Montréal – San José
Bienvenidos a Costa Rica! After your flight into San Jose International Airport (SJO), you'll find the DoubleTree by Hilton Hotel Cariari complimentary shuttle which will take you to the hotel for the first night. You can spend the rest of the day at your leisure by venturing into the city or enjoying the resort's amenities. You should prepare for breakfast at 7 am in the morning of Day 2.
Day 2
San José – Poas National Park – La Paz – Arenal Volcano
Breakfast will be ready for you bright and early on the second day (and every day of the tour) at the Doubletree by Hilton Hotel Cariari. At breakfast you will meet the rest of your group as well as your guide who will gladly answer any pressing questions you have, and you and your group will go over all the details of your trip including documentation.
After breakfast we depart for the Poas Volcano National Park, and, weather permitting, you will gaze upon one of the largest volcanic craters in the world. During the hike up to the volcano, you will be met by a tropical highland rainforest with matchless and vibrant vegetation. Entrance to the park is included in the initial cost of the tour.
Next, we'll take a short drive from the Poas Volcano National Park and stop at La Paz Waterfall Gardens; one of the most popular natural attractions in Costa Rica. This theme park revolves around animals, insects, plants and the terrain of Costa Rica, and features a beautiful waterfall as well as carefully designed enclosures. Displays of some of the most well-known natural inhabitants of Costa Rica abound at La Paz. While visiting the waterfall gardens there will be a sumptuous lunch featuring some of Costa Rica's local cuisine and popular dishes.
From La Paz Waterfall Gardens we'll continue our adventure towards Costa Rica's Northern Plains and the crown jewel of Arenal Volcano. We will arrive around sunset, just in time to check in. After check in, you can enjoy access to at Mountain Paradise Hotspings world famous hot springs with multiple temperatures and sizes which are also included as part of the tour's cost. There are 25 thermo mineral pools at Baldi, and a relaxing soak will be perfect to prepare you for day 3.
Day 3
Arenal volcano
A day of exploration or adventure awaits, and it is your choice! You can select between a national park hike or an exhilarating white water expedition in the Balsa River rapids, an adrenaline packed canyon climbing, rappelling and discovery excursion.
At the end of the day, cool down in the relaxing hot springs at Baldi Hot Springs Resort and Spa, where you can enjoy the thermal hot springs nestled within the misty tropical jungle of Costa Rica. You will enjoy the rest of the day at your leisure, and spend the night at this beautiful resort where you'll take in breathtaking views of the Arenal Volcano from the mineral baths. There are also two restaurants, a dry bar and a wet bar if you are famished or thirsty from your day of authentic Costa Rica adventure.
Day 4
Arenal volcano – Playa Samara
Time for some relaxing beach time! Today we visit Costa Rica's world famous gold coast, Guanacaste; known for its amazing weather year round, pristine beaches, and for being the last tropical dry forest in the world.
We will take you for 2 nights at the beautiful Villas Playa Samara resort, right on the water in beautiful samara beach, rated in the top 10 beaches of Costa Rica by Tripadvisor.com. The Resort boasts rooms featuring modern interior design while maintaining an authentic harmony with its exuberant natural surroundings.
Day 5
Playa Samara
Recharge your batteries lounging by the pool or visit our Monkey Tours desk at the resort and choose from a varied array of activities available for purchase, ranging from deep sea fishing to cool surf lessons. You can also choose to relax in one of the best beaches in Guanacaste, with warm haute colored sand, tranquil waters and the amazing view of Isla Chora.
Day 6
Playa Samara – Monteverde
Today we will drive you to another one of Costa Rica's natural jewels: the Monteverde Cloud Forest. The cloud forest was named for its permanent cloud cover, and not only boasts its own micro climate but it is also one of the most bio diverse regions on Earth. It has been ranked 14th in terms of places you must visit in the world by Newsweek, and you will trek through the cloud forest on board the INCLUDED and top selling Sky Walk, Sky Tram and Sky Trek Tour. The Sky Adventures, Sky Trek tour is the BEST in Costa Rica and features the longest zip line cable in the country.
The cloud forest as seen from a bird's eye view is simply stunning, and you will observe wildlife as it happens as the sky tram passes high over the forest canopy. After trekking through the cloud forest, you will have the remainder of the evening at your disposal to either discover the village of Monteverde or relax and enjoy the amenities of Hotel El Establo where you will be staying for the night.
Day 7
Monteverde – Manuel Antonio National Park
Manuel Antonio National Park is on the agenda after breakfast on Day 7. The crown jewel of the Pacific Coast of Costa Rica has been voted one of the 12 most beautiful national parks in the world by Forbes due to its inspiring mix of rainforest, pristine warm waters, clear colored sand and impressive wildlife. On the way we will stop at Tarcoles River Bridge to spot wild crocodiles.
Afterwards, we will take you on a beautiful guided hike of the park, where the opportunity to spot wild sloths, monkeys, marine birds and much more is more than likely. Also, explore the most unspoiled beaches that Costa Rica has to offer.
We will then check-in at the brand new Oceano Jaco Hotel and Residences or Tramonto Hotel in popular Jaco Beach. Spend the evening at leisure enjoying the hotel's amenities or discovery the bustling night life and entertainment of Jaco Beach.
Day 8
Manuel Antonio National Park – San José – Montreal
Time to go back home! There will be 1 departure at 7 am from Oceano Jaco Hotel and Residence or Tramonto Hotel for your convenience. Drive time to the airport is about 1.5 hours from Jaco Beach, and you should plan to arrive 2 hours before your flight.
Group leader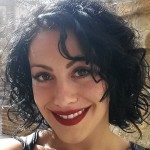 Stéphanie Turcotte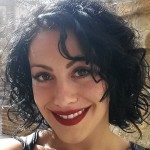 Stéphanie TurcotteGroup leader
Énergique et passionnée par son métier, Stéphanie a pris goût aux voyages au début de la vingtaine. Aventurière, elle décide de partir seule découvrir l'Amérique centrale en sac à dos. Suite à cette expérience, elle a complété ses études au Collège Laflèche en tourisme, dans le but de devenir guide accompagnatrice, ce qu'elle y enseigne aujourd'hui. Ayant plusieurs destinations à son actif, elle est dotée d'une grande sociabilité et d'un bon sens de l'humour. Stéphanie a su faire sa place dans l'industrie touristique grâce à son professionnalisme, et à sa façon dynamique d'animer des groupes. Toujours à l'affut des nouvelles tendances, elle participe de temps à autre à des tournages en tant que modèle et comédienne en tourisme immersif.
Questions about this travel?