Get 35% discount through the Explore Quebec program
$
620
/ pers.
en occ. Double
$
765
/ pers.
en occ. Single
Get 35% discount through the Explore Quebec program
Details
Itinerary
Boarding points
Photos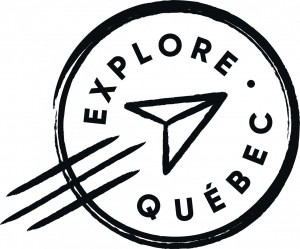 This Explore Quebec package is brought to you thanks to the financial support of the Ministère du Tourisme.
Applicable on prices before tax.
Already renowned for its fine cuisine, the professionalism of its SPA and its spectacular theater along the river, Le Baluchon invites guests to the cachet of a sugar shack with rustic decor in a meeting with horse lovers and discover the charm of the Éco-café Au bout du monde. A wide range of activities that combine the sets of the four seasons complete a memorable stay-evasion.
INCLUDES:
Transportation by luxury coach
2 nights' accommodation at Le Baluchon Eco Resort
7 meals: 2 buffet breakfasts, 3 three-course lunches and 2 three-course gourmet dinners*
Outdoor passport and equipment on site
Carriage ride on the site (45 minutes)
Eco Gou-Thé activity to hone your knowledge of tea while enjoying the scents and flavors of fine chocolates and four types of tea
Visit of the Magasin général Le Brun in Maskinongé
Luggage handling
Protection offered by the Compensation fund for customers of travel agents
Taxes
NOT INCLUDED:
Meals other than those mentioned
Activities other than those mentioned
ADDITIONAL OPTION ($):
*The vaccination passport is required to access the dining rooms and to enjoy the various activities on site.
**Access to the Nordic spa is available with the reservation of a massage therapy, an esthetic treatment or a body treatment. It is important to contact the Spa Santé du Baluchon to schedule a 60-minute time slot at the Nordic baths before or after your treatment.
All the reductions are applied on the prices shown on the website.
The Explore Quebec on the road discount applies to Quebec residents only. Proof of residence must be provided upon reservation (Hydro-Québec account, driver's license, etc.).
Our agency is committed to respecting and enforcing all the measures and instructions issued by the Institut national de la santé publique du Québec, which are integrated into our response plan to COVID-19. The service providers used in the Explore Québec packages have also signed this commitment to comply with health measures. It is our responsibility to ensure that the service providers are open at the time of the client's trip. The agency reserves the right to modify the packages in the event of the closure or non-reopening of service providers initially included, offering clients equivalent solutions.
In order to respect the safety of travelers and to properly follow public health protocols, a few things will be different on our upcoming bus trips.
Here is an overview of the new measures approved by the Fédération des transporteurs du Québec:
You may eat and drink on the bus;
You may use the restroom on the bus;
Wearing a mask is mandatory on the coach. A procedure mask will be provided to you by Gendron Travel;
All surfaces inside the coach will be disinfected twice a day with an electrostatic sprayer;
Capacity up to 39 passengers* plus one group leader. This means 3 people per row. (Seats A, B, and D on the window side);
Seat assignment for all passengers for the duration of the stay;
New safe boarding and disembarking procedure for you and your bike (if bike travel).
*Voyages Gendron reserves the right to reshuffle seat selections based on exceptional conditions to ensure that as many passengers as possible can participate in the trip in a sanitary manner.
Entry and exit requirements – COVID-19
Most governments have implemented special entry and exit restrictions and requirements for their territory due to COVID-19. Before travelling, it is your responsibility to verify if the local authorities of both your current location and destinations have implemented any restrictions or requirements related to this situation. Vaccination or health passports may be required in some cases. It is your responsibility to be aware of the specific entry, exit and transit restrictions and requirements for the country or territory you are visiting before you travel and before you book your trip. Voyages Gendron is not responsible if you do not meet your destination's entry or exit requirements. For full details on health measures and entry and exit requirements for a destination, visit the official government website.
Détails à venir pour l'heure la balade en carriole et l'activité Éco Gou-Thé.
Departures
8 h 15
Salaberry-de-Valleyfield