June 23 to 26, 2021
4 days | 3 nights | Direct flight | 1 meals
EARLY BOOKING PROMOTION | Before November 30, 2020 in addition to an Explore Quebec discount
$
1,295
/ pers.
en occ. Double
$
1,565
/ pers.
en occ. Single
Accompagné par
EARLY BOOKING PROMOTION | Before November 30, 2020 in addition to an Explore Quebec discount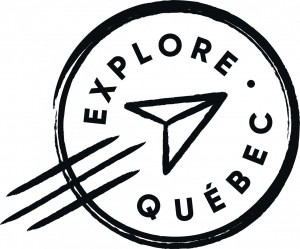 This Explore Quebec on the Road package is brought to you thanks to the financial support of the Ministère du Tourisme.
Applicable on prices before tax.
Next summer, bet local, bet on Quebec and one of its most beautiful treasures: the Magdalen Islands!
HERE ARE A FEW THINGS TO REMEMBER:
EARLY BOOKING PROMOTION: Book your trip before November 30, 2020 and save!
Air Canada CleanCare+: Discover this new industry-leading Air Canada program based on established health and safety protocols from departure to arrival. Click here for more information.
INCLUDES:
Round trip flight from Montreal to Magdalen Islands with Air Canada CleanCare+
3 nights' accommodation at the Château Madelinot
Group dinner at the Bistro Accent
Luxury coach transportation in the Magdalen Islands
Following activities:

Visit and tasting at the Fumoir d'Antan
Visit and tasting at the Économusée de la fromagerie Pied-de-Vent
Visit at Les Cultures du Large
Visit of the eastern part of the Islands: stop at the Lighthouse of Echourie and Cape Alright, stop at the beach of Dune du Sud, visit of Barbocheux, stop at the beach of Old Harry, stop at La Salicorne, stop at the port of Grande-Entrée
Visit of the western part of the Islands: visit of the church of Fatima, stop at La Belle Anse, visit of the Côte de l'Étang-du-Nord site, visit of the art gallery of Artisans du Sable, visit of the church of La Vernière

Services of Marguerite Thériault, experienced madelinot guide
Protection offered by the compensation fund for costumers of travel agents
Taxes
ADDITIONAL OPTIONS ($):
Departure from Quebec City available ($)
Calculated on October 2, 2020. Package prices are subject to change according to availability.
The Explore Quebec on the road discount applies to Quebec residents only. Proof of residence must be provided upon reservation (Hydro-Québec account, driver's license, etc.).
Our agency is committed to respecting and enforcing all the measures and instructions issued by the Institut national de la santé publique du Québec, which are integrated into our response plan to COVID-19. The service providers used in the Explore Québec packages have also signed this commitment to comply with health measures. It is our responsibility to ensure that the service providers are open at the time of the client's trip. The agency reserves the right to modify the packages in the event of the closure or non-reopening of service providers initially included, offering clients equivalent solutions. 
All the reductions are applied on the prices shown on the website.
Group leader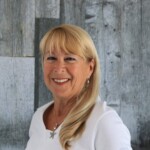 Marguerite Thériault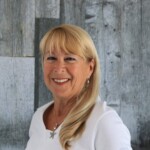 Marguerite ThériaultGroup leader
Marguerite a débuté sa carrière comme conseillère en voyages et accompagnatrice chez Voyages Gendron il y a 17 ans.  Elle a organisé et guidé des groupes sur tous les continents et affectionne particulièrement les pays d'Asie.  Passionnée de voyages depuis toujours, Marguerite apprécie autant les voyages d'aventure tels que les safaris en Afrique que les croisières sillonnant les mers du globe. Elle partagera sa passion du voyage avec enthousiasme.
Questions about this travel?