Choose your dates
4 days | 3 nights
Get a 35% discount through the Explore Quebec program
$
255
/ pers.
en occ. Double
Get a 35% discount through the Explore Quebec program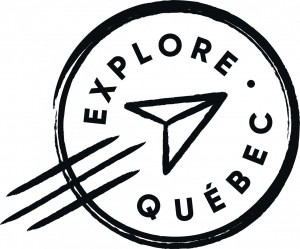 This Explore Quebec on the Road package is brought to you thanks to the financial support of the Ministère du Tourisme.
Applicable on prices before tax.
INCLUDES:
1 night accommodation at the Fairmont The Queen Elizabeth 5* in Montreal
2 nights' accommodation at the Holiday Inn Express & Suites 3* in Tremblant
2 breakfasts
Access to Mont-Tremblant National Park
1 ticket for the panoramic cable car (gondola)
Protection offered by the Travel Agents' Customer Compensation Fund
Taxes
NOT INCLUDED:
Transportation
Client's contribution to the Compensation fund of $3,50 per $1,000
All the reductions are applied on the prices shown on the website.
The price calculation for the stay is based on the dates of October 26 to 28, 2021. Package prices are subject to change according to availability. Calculated on September 3, 2021.
The Explore Quebec on the road discount applies to Quebec residents only. Proof of residence must be provided upon reservation (Hydro-Québec account, driver's license, etc.).
Our agency is committed to respecting and enforcing all the measures and instructions issued by the Institut national de la santé publique du Québec, which are integrated into our response plan to COVID-19. The service providers used in the Explore Québec packages have also signed this commitment to comply with health measures. It is our responsibility to ensure that the service providers are open at the time of the client's trip. The agency reserves the right to modify the packages in the event of the closure or non-reopening of service providers initially included, offering clients equivalent solutions. 
Vaccination passport and COVID-19-related requirements
As of August 10, 2021, the government has made the announcement that vaccine passports will be required starting on September 1, 2021 to gain access to restaurants, bars, gyms, festivals and venues. We recommend that you visit the Government of Quebec website to ensure you have the latest information updated by the government and can plan your travel accordingly.
Questions about this travel?