September 15 to October 1, 2021
16 days | 14 nights | 40 meals
Book before May 15, 2020 and save $ 400 / couple
$
6,285
/ pers.
en occ. Double
$
7,495
/ pers.
en occ. Single
Accompagné par
Book before May 15, 2020 and save $ 400 / couple
Nairobi
Masai Mara Reserve
Naivasha Lake
Amboseli
Taita Hills
Tsavo East
Diani Beach
Mombasa
INCLUDES:
Flight from Montreal to Nairobi with Swiss International Air Lines
Domestic flight from Mombasa to Nairobi
14 nights' accommodation
40 meals
Entrey fee in parks and national reserves
About 16 safaris including one night safari
4×4 safari with a driver-guide
½ liter of mineral water per person on vehicles during safaris
Services of a guide
Services of Dora Paventi and Alain Chiasson, Gendrontours group leaders
Protection offered by the Compensation fund for customers of travel agents
Taxes
NOT INCLUDED:
Visa
Gratuities
Drinks
Luggage fees with the airline
Additional information:
Plastic bags, whatever their size or shape are now forbidden in East Africa. Possession on arrival can be subject to heavy fines.
Notes in US dollars prior to 2006 are not accepted.
All the reductions are applied on the prices shown on the website.
Itinerary (subject to changes)
Day 1
Departure from Canada to Nairobi
Day 2
Eka Hotel, Nairobi
Eka Hotel, Nairobi
Arrival at Nairobi International Airport. French-speaking reception and assistance at the airport.
Nairobi is Africa's fourth largest city, a vibrant and exciting place and although it has developed a reputation that tends not to favour sightseeing, the city has some fascinating attractions: its coffee culture, unbridled nightlife, the National Museum, the Karen Blixen Museum and above all, just 20 minutes from the city centre, wild lions and buffaloes wander quietly in the only urban reserve in the world.
Free time for dinner and overnight at the Eka Hotel
Day 3
Masai Mara National Reserve
Breakfast at the hotel, followed by a briefing from your driver-guide, then drive via Narok to the famous Masai Mara Reserve.
The Masai Mara National Reserve is, together with the Serengeti in Tanzania, the most famous natural park in Africa. The image of the acacias on the endless plains is for many, the illustration of Africa. The great annual migration through the Serengeti and Masai Mara is the largest mass movement of land mammals across the planet – with more than a million animals following the rains. But the observation does not stop there; large herds of lions, elephants and grassland giraffes, gazelles are just a few examples of the incredible wildlife present in the Masai Mara. Apart from the traditional safari vehicles, the Mara is also famous for its balloon flights or horseback safaris, which are fabulous ways to discover this earthly paradise.
Check-in and dinner at the Masai Mara Sopa Lodge.
Then in the late afternoon, photo safari in search of wild animals and other animals, at a time when the light becomes ideal for photos until sunset.
Dinner at the lodge.
Overnight: Masai Mara Sopa Lodge.
Day 4
Masai Mara National Reserve
First morning photo safari, at dawn, before breakfast, as this is the best time to observe the animals waking up and looking for water points to refresh themselves.
Return to the lodge for breakfast, then free time.
Photo safari from the morning until dinner time.
Lunch at the camp and free time.
In the afternoon, back into the bush again. Masai Mara offers you the best opportunity to see the main wildlife including the "Big Five". Elephants, rhinos, lions, leopards, and buffalo walking on the acacia-covered hillsides along the river. During the day you will visit a Masai village.
Dinner at the lodge.
Overnight: Masai Mara Sopa Lodge.
Day 5
Lake Naivasha
Breakfast. Then departure for Lake Navaisha, first descending into the "Rift Valley", with its impressive landscapes.
Arrival and installation at the lodge.
On arrival, lunch at Naivasha Sopa Lodge.
Afternoon, departure for a walking safari with a local guide on Crescent Island, a small private reserve, located in the middle of Lake Naivasha, where you will have the opportunity to walk among giraffes, wildebeest, antelopes and zebras.
Lake Naivasha is the highest elevation lake in the Rift Valley, and although it has no outlet, it is one of only two lakes in the Rift Valley to provide fresh water. This beautiful lake is lined with papyrus and acacia trees and is home to over 400 species of birds. Although it is more than 10 km wide, it is very shallow and its surface area varies considerably depending on rainfall, so that in the early 1990s it was completely dry. Lake Naivasha and Crescent Island, a crescent-shaped peninsula, are a bird sanctuary and home to hundreds of species, including ibises, herons and weavers.
Dinner at the lodge.
Overnight: Lake Naivasha Sopa Lodge
Group Leaders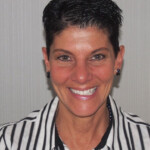 Dora Paventi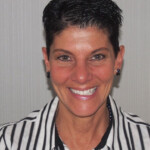 A newly retired career police officer, Dora is now ready to take on a new challenge to share her passion and travel experiences with you.
She and her husband Alain have the opportunity to accompany you during your travels in the different departments offered by Voyages Gendron.
Having discovered several destinations such as Europe, the United States and Quebec on cruises or land trips, rest assured, her good mood will be very positive,
His ability to communicate and his ability to listen will enable him to offer you an accompaniment service that meets your expectations, so that you can experience a dream trip without worries.
Follow Dora and Alain's escapades on Facebook @DoraetAlain.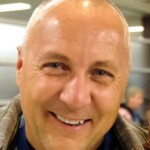 Alain Chiasson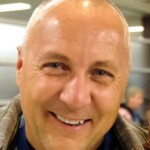 Alain ChiassonGroup leader
A career policeman for nearly 30 years, I joined the Gendron Travel team in 2015 after being won over by the customer experience on a ski trip to Western Canada. The group experience – or turnkey travel – has made me an unconditional fan of guided travel. Now retired since 2019, my wife Dora and I have the opportunity to accompany you on trips with Gendron Travel's different departments. Having discovered several destinations around the world, whether skiing, cruising or enjoying land tours, be assured that we will be at your disposal to help you experience an unforgettable holiday while building lasting memories. Follow us on Facebook at @DoraetAlain. We look forward to seeing you on one of our group departures!
Questions about this travel?