September 14 to 30, 2022
16 days | 14 nights | Flight | 40 meals
$
6,485
/ pers.
en occ. Double
$
7,695
/ pers.
en occ. Single
Details
Itinerary
Photos
Other dates
Nairobi
Masai Mara Reserve
Naivasha Lake
Amboseli
Taita Hills
Tsavo East
Diani Beach
Mombasa
INCLUDES:
Round trip flight from Montreal to Nairobi
Domestic flight from Mombasa to Nairobi
14 nights' accommodation
40 meals
Entrey fee in parks and national reserves
About 16 safaris including one night safari
4×4 safari with a driver-guide
½ liter of mineral water per person on vehicles during safaris
Services of a guide
Services of Marc Boucher, Gendrontours group leader
Protection offered by the Compensation fund for customers of travel agents
Taxes
NOT INCLUDED:
Visa
Gratuities
Drinks
Luggage fees with the airline
Client's contribution to the Compensation fund of $3,50 per $1,000
Additional information:
Plastic bags, whatever their size or shape are now forbidden in East Africa. Possession on arrival can be subject to heavy fines.
Notes in US dollars prior to 2006 are not accepted.
A twinning request is currently in effect for this trip. If you would like to save on the single occupancy rate and share your room with another traveler, contact our team today!
Entry and exit requirements – COVID-19
Most governments have implemented special entry and exit restrictions and requirements for their territory due to COVID-19. Before travelling, it is your responsibility to verify if the local authorities of both your current location and destinations have implemented any restrictions or requirements related to this situation. Vaccination or health passports may be required in some cases. It is your responsibility to be aware of the specific entry, exit and transit restrictions and requirements for the country or territory you are visiting before you travel and before you book your trip. Voyages Gendron is not responsible if you do not meet your destination's entry or exit requirements. For full details on health measures and entry and exit requirements for a destination, visit the official government website.
Itinerary (subject to changes)
Day 1
Departure from Canada to Nairobi
Day 2
Eka Hotel, Nairobi
Eka Hotel, Nairobi
Arrival at Nairobi International Airport. French-speaking reception and assistance at the airport.
Nairobi is Africa's fourth largest city, a vibrant and exciting place and although it has developed a reputation that tends not to favour sightseeing, the city has some fascinating attractions: its coffee culture, unbridled nightlife, the National Museum, the Karen Blixen Museum and above all, just 20 minutes from the city centre, wild lions and buffaloes wander quietly in the only urban reserve in the world.
Free time for dinner and overnight at the Eka Hotel
Day 3
Masai Mara National Reserve
Breakfast at the hotel, followed by a briefing from your driver-guide, then drive via Narok to the famous Masai Mara Reserve.
The Masai Mara National Reserve is, together with the Serengeti in Tanzania, the most famous natural park in Africa. The image of the acacias on the endless plains is for many, the illustration of Africa. The great annual migration through the Serengeti and Masai Mara is the largest mass movement of land mammals across the planet – with more than a million animals following the rains. But the observation does not stop there; large herds of lions, elephants and grassland giraffes, gazelles are just a few examples of the incredible wildlife present in the Masai Mara. Apart from the traditional safari vehicles, the Mara is also famous for its balloon flights or horseback safaris, which are fabulous ways to discover this earthly paradise.
Check-in and dinner at the Masai Mara Sopa Lodge.
Then in the late afternoon, photo safari in search of wild animals and other animals, at a time when the light becomes ideal for photos until sunset.
Dinner at the lodge.
Overnight: Masai Mara Sopa Lodge.
Day 4
Masai Mara National Reserve
First morning photo safari, at dawn, before breakfast, as this is the best time to observe the animals waking up and looking for water points to refresh themselves.
Return to the lodge for breakfast, then free time.
Photo safari from the morning until dinner time.
Lunch at the camp and free time.
In the afternoon, back into the bush again. Masai Mara offers you the best opportunity to see the main wildlife including the "Big Five". Elephants, rhinos, lions, leopards, and buffalo walking on the acacia-covered hillsides along the river. During the day you will visit a Masai village.
Dinner at the lodge.
Overnight: Masai Mara Sopa Lodge.
Day 5
Lake Naivasha
Breakfast. Then departure for Lake Navaisha, first descending into the "Rift Valley", with its impressive landscapes.
Arrival and installation at the lodge.
On arrival, lunch at Naivasha Sopa Lodge.
Afternoon, departure for a walking safari with a local guide on Crescent Island, a small private reserve, located in the middle of Lake Naivasha, where you will have the opportunity to walk among giraffes, wildebeest, antelopes and zebras.
Lake Naivasha is the highest elevation lake in the Rift Valley, and although it has no outlet, it is one of only two lakes in the Rift Valley to provide fresh water. This beautiful lake is lined with papyrus and acacia trees and is home to over 400 species of birds. Although it is more than 10 km wide, it is very shallow and its surface area varies considerably depending on rainfall, so that in the early 1990s it was completely dry. Lake Naivasha and Crescent Island, a crescent-shaped peninsula, are a bird sanctuary and home to hundreds of species, including ibises, herons and weavers.
Dinner at the lodge.
Overnight: Lake Naivasha Sopa Lodge
Starting at
$
4,205
/ pers.
Individual package
Photo safari in Kenya
Many dates available
9 days | 6 nights | Flight | 17 meals
Group leader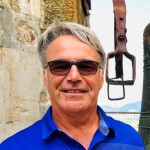 Marc Boucher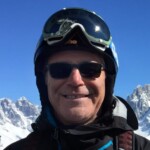 Professional phone numbers :
My passion for skiing was born 40 years ago, and I've been part of this industry for 25 years. I have skied in many ski stations of Europe – France, Switzerland, Austria and Italy –,  and in North America – Colorado, Utah and Western Canada. Retired for a few years already, after working over 30 years with the public, I've joined Gendronski's team in 2015 wanting to share my passion for skiing and travelling. Always available and customer oriented, I'm well prepared and I prioritize safety during our stays. My wish is for you to have a nice experience during your vacation, helping you build great memories. I hope to travel with you soon!
Questions about this travel?