May 30 to June 1, 2021
3 days | 2 nights | Coach transportation | 5 meals
Get a 25% discount through the Explore Quebec program.
Château Laurier
$
655
/ pers.
en occ. Double
Château Laurier
$
845
/ pers.
en occ. Single
Château Laurier
$
595
/ pers.
en occ. Triple
Château Laurier
$
585
/ pers.
en occ. Quad
Château Laurier
$
325
/ pers.
en occ. Child
Get a 25% discount through the Explore Quebec program.
Details
Itinerary
Bus
Photos
Other dates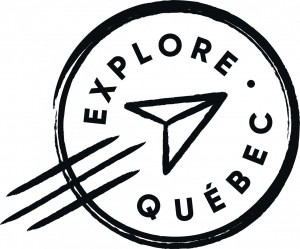 This Explore Quebec on the Road package is brought to you thanks to the financial support of the Ministère du Tourisme.
Applicable on prices before tax.
Cradle of French America and one of the oldest cities in North America, Québec City has more than 400 years of history to tell you. Rediscover the old capital through its architecture, its old quarters, its fortifications and its people who have shaped its image. Don't overlook the gastronomic reputation that Québec City has to offer. History can also be savoured. Come aboard to go back in time with us?
INCLUDES:
Luxury coach transportation
2 nights' accommodation at Château Laurier
5 meals: 2 breakfasts and 3 dinners, including 1 dinner at Bistro Le Sam Evolution
Visits and followings activities:

Guided tour of the Château Frontenac
Visit of Old Quebec with a guide in period costume
Guided tour of the Monastère des Augustines
Guided tour of the historical site of Les Trois Couvents, the site of the Grande Ferme and the church at Cap-Tourmente
Free time in Quebec City and Old Quebec City

Tips to restaurants
Services of a Gendrontours groupleader
Protection offered by the Compensation Fund for Travel Agent Customers
Taxes
NOT INCLUDED:
Meals other that those mentionned
Notre agence s'est engagée à respecter et faire respecter toutes les mesures et consignes émises par l'Institut national de la santé publique du Québec, lesquelles sont intégrées à notre plan d'intervention face à la COVID-19. Les prestataires de services utilisés dans les forfaits Explore Québec ont aussi signé cet engagement à se conformer aux mesures sanitaires. Il est de notre responsabilité de s'assurer que les prestataires de services soient ouverts au moment du voyage du client. L'agence se réserve le droit de modifier les forfaits advenant la fermeture ou la non réouverture de prestataires inclus initialement, en proposant aux clients des solutions équivalentes. 
Notez que ce voyage n'aura lieu que dans la mesure où les consignes et directives émises par la Direction générale de santé publique, dans le contexte de la pandémie de la COVID-19, nous le permettent.
All the reductions are applied on the prices shown on the website.
Departures
6 h 15
Salaberry-de-Valleyfield
8 h 45
Drummondville (on request)
Day 1
AM:
Departure by bus according to the indicated times
End of AM:
Arrival in Quebec City and orientation tour by your tour guide.
Group dinner (included) at the Pub d'Orsay
PM:
Guided tour of Old Quebec City with a costumed guide (included). You will visit the Latin Quarter, the ramparts, the Old Port, the antique dealers area and the Notre-Dame-de-Québec Basilica-Cathedral. The tour will also take you to the Petit-Champlain district and Place Royale to admire many 17th and 18th century buildings.
Hotel registration
Dinner and free evening to enjoy Downtown Quebec City ($)
Day 2
Wake-up and breakfast ($)
AM:
Departure for Cap Tourmente
Discover the Côte-de-Beaupré region in the company of a local guide aboard the bus. You will visit the Trois Couvents, as well as the Grande Ferme in Cap Tourmente church. Come and discover the history of food in Quebec one bite at a time. Our costumed guides will take you on a journey through 4 centuries of eating habits.
Group dinner
PM:
Boarding a bus to go to Île d'Orléans for a tasting of a local product
Back to Quebec City at the end of the day
Dinner
Free time during the evening ($)
Day 3
Wake-up and breakfast at your own expense
Baggage Exit
AM:
Guided tour of the Augustinian Monastery.
A haven of peace in the heart of the city, the Monastère des Augustines occupies the historic spaces of the Hôtel-Dieu de Québec Monastery, a heritage complex classified as one of the most important in Old Québec.
Group dinner at Bistro Le Sam at the Château Frontenac
PM:
Guided tour of the Château Frontenac.
Relive the history of this emblematic hotel occupying one of the most beautiful sites in Quebec City. You will discover the illustrious people and historical events that have shaped the identity of the Fairmont Château Frontenac over the past 125 years.
Meeting with the coach for the return trip to your departure points
Dinner on the way ($) Get a 25% discount through the Explore Quebec program.
Group departure
Quebec City over time
3 days | 2 nights | Coach transportation | 5 meals