July 12 to 14, 2019
3 days | 2 nights | 2 meals
Details
Itinerary
Photos
Useful informations
INCLUDES :
Transportation by luxury coach
2 nights' accommodation at the Yankee Clipper Inn or the Holiday Inn
2 warm breakfasts at the hotel
1 technical shirt offered by Jimmy Sévigny Inc.
3 training programs offered by Jimmy Sévigny Inc.
3 training programs available on Jimmy Sévigny's Facebook page for the group
Snacks and bottled water
Services of Jimmy Sévigny and his team
Toll fees
Protection offered by the Compensation fund for customers of travel agents
Taxes
OPTION ($):
Get your travel insurance (medical, cancellation and/or interruption) with your travel agent
NOT INCLUDED :
Luggage handling at the hotel
Meals and activities other than those mentioned
Gratuities to the group leader and the drivers
Itinerary (subject to changes)
Day 1
11 am to noon : Leaving, depending on your boarding point. See the document named « Boarding points » for details.
Customs
** A stop in North Conway is the perfect opportunity to buy your rations for Saturday's hike **
5 pm: Arriving at the hotel and checking in
Free time for dinner and the evening ($)
Day 2
6:30 AM: Waking up and breakfast
Leaving for Mt Washington
Morning: Start of the hike. If the weather allows we'll hike the Tuckerman Ravine Trail on the way up and the Lyon Head trail on the way down.
Afternoon: Meeting with the bus
5 PM: Back to the hotel
Free time for dinner and the evening ($)
Day 3
8 am: Waking up and breakfast. Checking out and leaving with our luggage.
9 am: Leaving for the border
When booking your trip, please have the following in hand:
Full names and personal information of all participants sharing
Credit card numbers of everyone if each pays separately, including expiration date and security code found on the back of the card
Last name
First name
Birthday date
Phone number
Cell phone number
Email address
Home address
Boarding point
Passport number
Passport expiry date
Allergies if applicable
Shirt size
INSURANCE
A health insurance is MANDATORY for this trip. Kimmy Sévigny requires that all participants have this insurance policy. You can get one with Gendron Travel.
DEPOSIT
A 50% deposit is required when registering.
FINAL PAYMENT *****
The final payment (remaining balance) must be paid by Avril 1st, 2019, in Canadian dollars.
CANCELLATION / CHANGE OF NAME
All cancellations are non-refundable and non-transferable. A person wishing to replace a client cancelling their participation will have to pay the total amount of the trip. If a person cancels and is not replaced, the remaining participants sharing a room with that person will have to pay the difference.
Before the trip, each participant will receive a « recognition of risk » form that has to be signed and given to Jimmy Sévigny's or Gendron Travel's teams when boarding the bus.
Equipment required
A valid passport
An insurance policy valid in the United States
If you have allergies, you must have an epipen on you. No epipen means no hiking!
American dollars
Back pack with a strap to the waist (15 to 25 litres)
Trekking poles (mandatory unless you are an advanced hiker)
Spring time hiking boots (not winter time boots.
Rain: Gore Tex (Arc'teryx recommanded) and a warmer vest for the summit
Short or long sleeve polyester shirt
Pants and shorts
2 litres hydration pack. If you sweat a lot, plan an extra 1 to 2 litres
Fast energy (4 to 6 Kronobars; we will offer a promotion price)
Sunglasses
Baseball cap or visor
First aid kit, including everything to treat blisters
If you easily get blisters, bring a glide stick
Bug repellant
Electrolyte drops
Group leader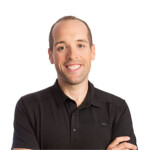 Jimmy Sévigny
Questions about this travel?