Want to stretch your legs in the most beautiful scenery in the Rockies? Here are the excursions not to be missed for hiking and paddleboarding. Banff National Park offers a multitude of trails that meander through a variety of unusual landscapes: canyons, lakes, forests, waterfalls, rivers, etc. Enjoy spectacular views of Banff village and the steep peaks of Banff National Park as the Banff Gondola Gondola takes you to the top of Sulphur Mountain. Join Dora and Alain for an unforgettable trip!
Includes:
Direct round trip flight from Montreal to Calgary with Air Canada
6 nights' acccommodation at Canmore Inn & Suites in a standard room with mini-refrigerator
6 breakfasts
5 excursions in SUP
2 hikes, 1 of which include transportation and a guide: West Wind Pass and Big Beehives
Banff Gondola
Roadtrip from Banff to Jasper via the Glacier Parkway scenic route
Intermediate car rental, unlimited km, local taxes and surcharges included
Baggage fee for one suitcase per person
Services of Dora Paventi and Alain Chiasson, Gendrontours group leaders
Taxes
Not included:
SUP location
Additional luggages fees with the airline
Insurance and gas for the car rental
Visits and excursions other than those mentionned
Meals other than those mentionned
Banff National Park entry fees
Client's contribution to the Compensation fund of $3,50 per $1,000
Additional options ($):
Inflatable stand-up paddle board rental, including lifejacket, paddle and hand pump | $425
All the reductions are applied on the prices shown on the website.
Entry and exit requirements – COVID-19
Most governments have implemented special entry and exit restrictions and requirements for their territory due to COVID-19. Before travelling, it is your responsibility to verify if the local authorities of both your current location and destinations have implemented any restrictions or requirements related to this situation. Vaccination or health passports may be required in some cases. It is your responsibility to be aware of the specific entry, exit and transit restrictions and requirements for the country or territory you are visiting before you travel and before you book your trip. Voyages Gendron is not responsible if you do not meet your destination's entry or exit requirements. For full details on health measures and entry and exit requirements for a destination, visit the official government website.
DAY 1
Departure.
Taking possession of the rental vehicle.
Checking in at the hotel.
Free time.
Welcome cocktail with the group ($).
Free dinner ($) and free time during the evening.
DAY 2
Breakfast at the hotel.
AM
SUP at the Two Jack Lake.
PM
Banff Gondola.
2 km hike on the boardwalk to Sanson's Peak.
Dinner ($) and free time during the evening.
DAY 3
AM
Breakfast at the hotel.
Departure to Lake Louise at 6 AM.
SUP at Lake Louise.
PM 
Free lunch ($).
Little / Big Beehive hike. Several route options: Mirror Lake, Agnes Lake and Tea House.
Big BeeHive, about 10 km or 3 hours (round trip) this is the longest.
Dinner ($) and free time during the evening.
DAY 4
AM 
Breakfast at the hotel.
Departure to Jasper at 6:30 AM via Glacier Parkway (scenic route).
Stop at Columbia Icefield Parkway.
Stop at Athabasca Falls.
PM 
Lunch ($) (make sure you have a lunch for dinner and snacks for the end of the day)
SUP at Edith Lake.
Visit of Jasper.
Return to Banff.
Dinner ($) and free time during the evening.
DAY 5
AM 
Breakfast at the hotel.
Departure to Emerald Lake at 8 AM for the West Wind Pass guided hike. (transport included)
West Wind Pass is a popular 4.7 km round trip trail located near Kananaskis, Alberta. The trail follows a lake. The trail is primarily used for hiking.
Picnic in the mountains, bring your lunch.
PM 
Departure to the lake.
SUP at sunset.
Dinner ($) and free time during the evening.
DAY 6
AM 
Breakfast at the hotel.
Departure towards Lake Emerald (90 minutes).
SUP at Lake Emerald.
PM 
Picnic, bring your lunch ($).
Free afternoon or option to hike near Emerald Lake.
4:30 Return to Banff.
Dinner ($) and free time during the evening.
DAY 7
Breakfast to the hote.
Return to Calgary.
Flight back to Montreal.
June 18 to 24, 2023
7 days | 6 nights | Direct flight | Car rental | 6 meals
10 first places at this price
AGGRYYC23JU18
10 first places at this price
Group Leaders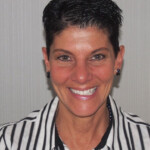 Dora Paventi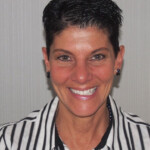 Professional phone numbers :
A newly retired career police officer, Dora is now ready to take on a new challenge to share her passion and travel experiences with you.
She and her husband Alain have the opportunity to accompany you during your travels in the different departments offered by Voyages Gendron.
Having discovered several destinations such as Europe, the United States and Quebec on cruises or land trips, rest assured, her good mood will be very positive,
His ability to communicate and his ability to listen will enable him to offer you an accompaniment service that meets your expectations, so that you can experience a dream trip without worries.
Follow Dora and Alain's escapades on Facebook @DoraetAlain.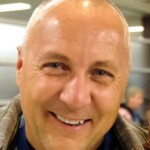 Alain Chiasson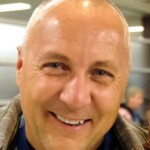 Alain ChiassonGroup leader
Professional phone numbers :
A career policeman for nearly 30 years, I joined the Gendron Travel team in 2015 after being won over by the customer experience on a ski trip to Western Canada. The group experience – or turnkey travel – has made me an unconditional fan of guided travel. Now retired since 2019, my wife Dora and I have the opportunity to accompany you on trips with Gendron Travel's different departments. Having discovered several destinations around the world, whether skiing, cruising or enjoying land tours, be assured that we will be at your disposal to help you experience an unforgettable holiday while building lasting memories. Follow us on Facebook at @DoraetAlain. We look forward to seeing you on one of our group departures!
Questions about this travel?