September 24 to 25, 2022
2 days | 1 night | 1 meals
$
315
/ pers.
en occ. Double
$
285
/ pers.
en occ. Triple
$
275
/ pers.
en occ. Quad
$
425
/ pers.
en occ. Single
Véronique is an outdoor enthusiast who is always looking forward to her next trip. She loves to organize getaways. A physical education teacher, a "stand up paddleboard" instructor and a fitness coach, Véronique will quickly transmit her passion for sports and travel. Whether on land or on water, she will quickly make you feel confident!
INCLUDES:
1 night's accommodation at the Manoir des Sables
1 breakfast
Introduction to SUP course
SUP ride on the Marais de la Rivière aux Cerises
SUp ride on the Lake Stuckely
Visit and tasting at Vignoble Cep D'Argent
Visit of Espaces Bleu Lavande
Lavender tasting workshop
Accès to parc national du Mont-Orford (SEPAQ)
SUP cleaning costs
Paddle Canada Insurance
Services of Véronique Fradette, Gendrontours group leader
Taxes
NOT INCLUDED:
Meals other than those mentioned
Activities other than those mentioned
Client's contribution to the Compensation fund of $3,50 per $1,000
ADDITIONAL OPTION ($):
SUP rental including carrying bag, inflatable board, 3-piece paddle, fins, personal floatation device, whistle and hand pump |  ($100/day + taxes (including transportation to and from Magog
Vaccination passport and COVID-19-related requirements
As of August 10, 2021, the government has made the announcement that vaccine passports will be required starting on September 1, 2021 to gain access to restaurants, bars, gyms, festivals and venues. We recommend that you visit the Government of Quebec website to ensure you have the latest information updated by the government and can plan your travel accordingly.
Day 1
AM
Departure to Magog (please plan your travel time to get there).
9 am
Meeting at the beach of the Townships in Magog. Presentation and explanations by your guide.
Ride in the Cherry River.
Passage through beautiful marshes.
A 2 to 3 hour ride with a stop on the water for a snack and a SUP yoga/fitness session.
Return to Sablons beach.
Free lunch ($) on site (please bring your lunch, snacks, beverages and water)
A canteen is also available on site. ($)
PM
Visit, tasting and interpretation at the Cep d'argent vineyard.
The 114-acre estate with 60,000 vines offers an exceptional view of Lake Magog. The vineyard is one of the pioneers of the Eastern Townships.
Free time at the boutique.
Check-in at the hotel.
Free dinner ($) and free time during the evening.
Day 2
AM
Breakfast at the hotel.
Exit of the luggage.
Access to parc national du Mont-Orford. SUP ride on Lake Stukely including a SUP yoga/fitness session.
Free lunch ($).
PM
Guided tour of Les Espaces Bleu Lavande with tasting workshops.
Les Espaces Bleu Lavande offers a unique experiential tour. Learn as you walk through the Discovery Spaces, interact in Moment Factory's signature Immersive Space, follow the trail through the Field Space as you smell the lavender-scented air, and spoil yourself in the Boutique Space.
Group leader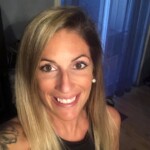 Véronique Fradette
Questions about this travel?