Get a 35% discount through the Explore Quebec program
Get a 35% discount through the Explore Quebec program
Details
Itinerary
Boarding points
Hotel
Bus
Photos
Videos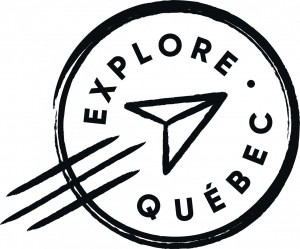 This Explore Quebec package is brought to you thanks to the financial support of the Ministère du Tourisme.
Applicable on prices before tax.
What beautiful landscapes to discover from Baie-Saint-Paul to Tadoussac. Come aboard the Train de Charlevoix and let yourself be carried away on an exceptional escapade. Discover Charlevoix by train and take advantage of grandiose viewpoints otherwise inaccessible. Let yourself be rocked by the waters of the St. Lawrence River to admire whales and marine mammals aboard a boat specially designed for observation. This is a unique trip between the river and the mountains, during which you will discover the richness of a region that has so much to offer.
La Malbaie
Baie Saint-Paul
INCLUDES:
Transportation by luxury coach
2 nights' accommodation at Fairmont Le Manoir Richelieu in La Malbaie
3 meals: 2 breakfasts and 1 lunch in Baie-Saint-Paul
Visits and following activities :

85-minute t

rain ride

between La Malbaie and Baie Saint-Paul

Whale watching cruise in Tadoussac

Panoramic tour of Baie-Saint-Paul, Les Éboulements and Saint-Hilarion with a local guide

Free time at the Casino de Charlevoix
Free time in Baie Saint-Paul

Tips to restaurants
Luggage handling
Services of a Gendrontours groupleader
Protection offered by the Compensation fund for customers of travel agents
Taxes
NOT INCLUDED:
Meals and activities other that those mentionned
Vaccination passport and COVID-19-related requirements
As of August 10, 2021, the government has made the announcement that vaccine passports will be required starting on September 1, 2021 to gain access to restaurants, bars, gyms, festivals and venues. We recommend that you visit the Government of Quebec website to ensure you have the latest information updated by the government and can plan your travel accordingly.
In order to respect the safety of travelers and to properly follow public health protocols, a few things will be different on our upcoming bus trips.
Here is an overview of the new measures approved by the Fédération des transporteurs du Québec:
You may eat and drink on the bus;
You may use the restroom on the bus;
Wearing a mask is mandatory on the coach. A procedure mask will be provided to you by Gendron Travel;
All surfaces inside the coach will be disinfected twice a day with an electrostatic sprayer;
Capacity up to 39 passengers* plus one group leader. This means 3 people per row. (Seats A, B, and D on the window side);
Seat assignment for all passengers for the duration of the stay;
New safe boarding and disembarking procedure for you and your bike (if bike travel).
*Voyages Gendron reserves the right to reshuffle seat selections based on exceptional conditions to ensure that as many passengers as possible can participate in the trip in a sanitary manner.
The Explore Quebec on the road discount applies to Quebec residents only. Proof of residence must be provided upon reservation (Hydro-Québec account, driver's license, etc.).
Our agency is committed to respecting and enforcing all the measures and instructions issued by the Institut national de la santé publique du Québec, which are integrated into our response plan to COVID-19. The service providers used in the Explore Québec packages have also signed this commitment to comply with health measures. It is our responsibility to ensure that the service providers are open at the time of the client's trip. The agency reserves the right to modify the packages in the event of the closure or non-reopening of service providers initially included, offering clients equivalent solutions.
All the reductions are applied on the prices shown on the website.
Notre agence s'est engagée à respecter et faire respecter toutes les mesures et consignes émises par l'Institut national de la santé publique du Québec, lesquelles sont intégrées à notre plan d'intervention face à la COVID-19. Les prestataires de services utilisés dans les forfaits Explore Québec ont aussi signé cet engagement à se conformer aux mesures sanitaires. Il est de notre responsabilité de s'assurer que les prestataires de services soient ouverts au moment du voyage du client. L'agence se réserve le droit de modifier les forfaits advenant la fermeture ou la non réouverture de prestataires inclus initialement, en proposant aux clients des solutions équivalentes. 
Notez que ce voyage n'aura lieu que dans la mesure où les consignes et directives émises par la Direction générale de santé publique, dans le contexte de la pandémie de la COVID-19, nous le permettent.
Itinerary (subject to changes)
Day 1
Arrival in Baie Saint-Paul
Lunch in Baie-Saint-Paul (included)
2 PM
Meeting with the local guide for a historical visit and a panoramic tour of Baie-Saint-Paul, Les Éboulements and St-Hilarion.
5:30 PM
Arrival and installation at Manoir Richelieu for the next 2 nights (included)
This Manor House is a world apart. Perched on a cliff overlooking the majestic St. Lawrence River, on the foothills of the Canadian Shield, this world-class resort exceeds expectations in many ways.
Free time for dinner ($)
Free evening to go to the Casino de Charlevoix ($)
Day 2
Breakfast at the hotel (included)
AM
Meeting with the bus to Baie-Sainte-Catherine
Whale watching cruise aboard the AML Grand Fleuve (included)
Opt for the unparalleled comfort and exceptional panoramic view of the AML Grand Fleuve, a comfortable boat specially designed for marine mammal observation! Our bilingual naturalist guides will teach you more about the giants of the sea and the Saguenay-St. Lawrence Marine Park.
Landing in Tadoussac
Lunch ($)
PM
Orientation tour and discovery of Tadoussac by your guide
Free dinner in Tadoussac ($)
Meeting with the bus for the return to La Malbaie
Free evening ($)
Day 3
Breakfast at the hotel (included)
Free time in the morning. The group can take advantage of the time to discover the village of La Malbaie and walk on the grounds of the Manoir Richelieu.
11 AM
Boarding the Train de Charlevoix at the La Malbaie platform
11 : 30 AM
Departure aboard the Train (included)
On board the train, you will be able to admire the most beautiful landscapes of the shore with a breathtaking view of the sea that will be a great pleasure for your eyes.
The bus goes to Baie-Saint-Paul
Disembarkation of the Train de Charlevoix
Free lunch and free time to walk around Baie Saint-Paul ($)
Meeting with the coach and departure to departure points
Free dinner on the way home ($)
Arrival around 10 pm
Departures
6 h
Salaberry-de-Valleyfield
8 h 45
Drummondville (on request)
10 h 30
Québec (on request)