Details
Ski resort
Accommodations
Photos
Videos
Snowbird's Champagne powder!
By Claudine Hébert, Special Contributor and Journalist
---
Anyone who gets a taste of Utah's superb champagne powder remembers it for a lifetime. After all, who could ever forget those amazingly light snowflakes, as sparkly as champagne bubbles, floating through the mountains of Little Cottonwood Canyon? And when you experience it on the slopes of Snowbird resort, with the biggest vertical drop in all of Utah, it's pure magic!
You just need to experience a few descents in Peruvian Gulch, Mineral Basin and Gad Valley—three incredible steep and deep sectors—and you'll be hooked! And the only way to feed that addiction is to come back year after year!
Albeit, last season's 7.5 metres of snow accumulation weren't too impressive. But, we'll chalk it up to some weird fluke and pray to the Snow Gods that the resort gets the usual 10, 11, 12 (and sometimes even 14!) metres it has regularly gotten over the last 10 years. We should warn you that, when at Snowbird, you're likely to hear the sound of a howitzer going off. But, there's nothing to fear! When all this white gold dropping from the sky is combined with a vertical drop of close to 1,000 metres, there can be a risk of avalanche. So, the staff at Snowbird is always sure to fire its artillery on snow days. They do everything they can to ensure that skiers and boarders can safely have hours and hours of fun on the slopes. Still, guests staying at slopeside accommodations might be surprised the first time they are woken up by the loud shots and shaking walls!
Note that Snowbird, located less than 30 minutes away from Salt Lake City, is also a neighbour to Alta—Utah's "other" legendary mountain. These two sister resorts have been connected by lift for years. Sadly, this 2-for-1 bonus is not available to boarders since snowboarding continues to be banned at Alta. So, for the time being, it remains exclusively a skier's paradise!"
Individual packages
Individual package
Alta-Snowbird, Utah
Choose your dates
8 days | 7 nights | 5 days of skiing | Flight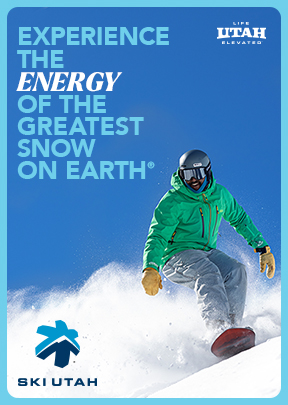 Questions about this destination?