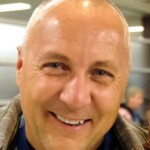 Alain ChiassonGroup leader
A career policeman for nearly 30 years, I joined the Gendron Travel team in 2015 after being won over by the customer experience on a ski trip to Western Canada. The group experience – or turnkey travel – has made me an unconditional fan of guided travel. Now retired since 2019, my wife Dora and I have the opportunity to accompany you on trips with Gendron Travel's different departments. Having discovered several destinations around the world, whether skiing, cruising or enjoying land tours, be assured that we will be at your disposal to help you experience an unforgettable holiday while building lasting memories. Follow us on Facebook at @DoraetAlain. We look forward to seeing you on one of our group departures!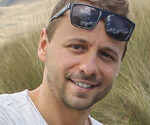 Alexandre ChoquetteGroup leader
Following a career in the brewery industry, Alexandre has decided to pursue his passion for travelling. With over 50 countries on 5 continents under his belt, he will share his passion with you. Also a professional photograph, he is sure to share his knowledge to help you bring back great vacation pictures. A good communicator who knows how to listen, he adapts to his environment and has an infectious smile. In short, your trip is sure to be memorable.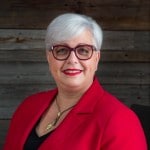 Chantal LeclercSenior travel specialist and group leader
Chantal began her career in the travel industry more than 30 years ago. Travel agent and group leader, she has been to more than 23 countries on all continents – except Antarctica – through the years. Passionate about travels, she loves everything about it: building vacation packages, selling them… and living them! Join Chantal, on a cruise or on a tour, as she enthusiastically shares her infectious passion for cultures and history.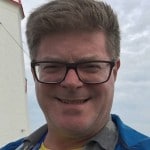 Claude LacroixGroup leader
Travelling with Claude is to immerse oneself in his passion for the world in every sense, whether it is to discover unique places on our planet or to share the wonder of the travellers he accompanies in front of an enchanting site. He demonstrates his interest in exploration as much in our nearby coach trips as in cruises and tours on other continents. Get ready to live memorable experiences in Claude's company!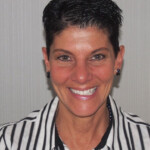 A newly retired career police officer, Dora is now ready to take on a new challenge to share her passion and travel experiences with you.
She and her husband Alain have the opportunity to accompany you during your travels in the different departments offered by Voyages Gendron.
Having discovered several destinations such as Europe, the United States and Quebec on cruises or land trips, rest assured, her good mood will be very positive,
His ability to communicate and his ability to listen will enable him to offer you an accompaniment service that meets your expectations, so that you can experience a dream trip without worries.
Follow Dora and Alain's escapades on Facebook @DoraetAlain.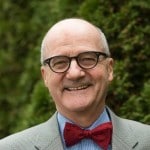 Jean BouffardGroup leader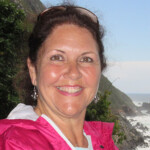 Jocelyne PotvinGroup leader
Gestionnaire retraitée, forte d'une expérience de voyageuse à travers le monde depuis plus de 30 ans, Jocelyne Potvin a visité plus de 50 pays et est accompagnatrice de groupe depuis 5 ans. Cette passionnée de voyages de toutes sortes est à l'écoute des gens et soucieuse du bien-être du groupe. Elle saura vous permettre de réaliser un voyage sans souci afin d'être pleinement satisfaits de vos vacances.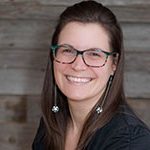 Julie a commencé sa carrière de jeune professionnelle en loisirs et a développé le goût du voyage en les organisant elle-même. Après avoir visité plusieurs grandes villes, elle est rapidement devenue une référence pour son entourage et du même fait, une accompagnatrice consciencieuse. Son adaptabilité à toute situation fait d'elle une conseillère en voyages patiente, souriante et adorablement sympathique.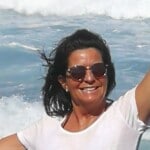 Bonjour chers voyageurs! Je me nomme Linda Fortin. J'ai l'immense privilège d'accompagner des groupes chez Voyages Gendron. Mon professionnalisme saura vous rassurer! Mon humour saura vous faire rigoler! Mon dynamisme saura vous amuser! J'ai trouvé le travail parfait me permettant d'allier 2 passions bien à moi : les voyages et les relations humaines. Quoi de mieux que de créer des liens et d'échanger, l'espace de quelques jours, pour que des souvenirs restent gravés, a tout jamais en nos mémoires. Que nos chemins se croisent bientôt.
Linda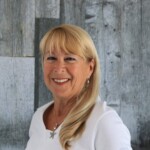 Marguerite ThériaultGroup leader
Marguerite a débuté sa carrière comme conseillère en voyages et accompagnatrice chez Voyages Gendron il y a 17 ans.  Elle a organisé et guidé des groupes sur tous les continents et affectionne particulièrement les pays d'Asie.  Passionnée de voyages depuis toujours, Marguerite apprécie autant les voyages d'aventure tels que les safaris en Afrique que les croisières sillonnant les mers du globe. Elle partagera sa passion du voyage avec enthousiasme.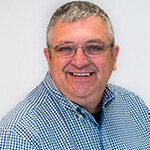 Michel MelocheGroup leader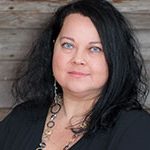 Michèle MartelGroup leader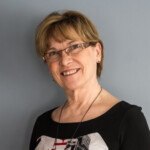 Renée BissonnetteGroup leader
Renée has been part of the Voyages Gendron family for over 18 years. Having started her career as a travel consultant, Renée now shares her passion through the trips she accompanies. From Asia to the United States, through Europe and the Caribbean, she will accompany you to the most beautiful places in the world.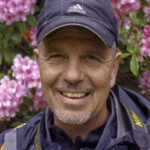 Robert DeRepentignyGroup leader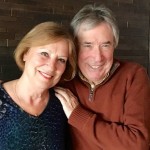 Roger & Rolande LarocheGroup leader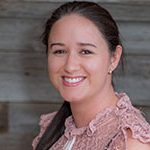 Sandra RocheleauTravel specialist - Group leader
Professional phone numbers :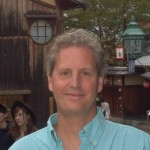 Serge BilodeauGroup leader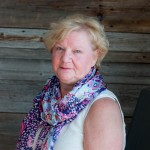 Stella MolaisonReceptionist and group leader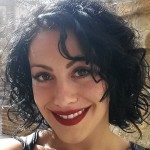 Stéphanie TurcotteGroup leader
Énergique et passionnée par son métier, Stéphanie a pris goût aux voyages au début de la vingtaine. Aventurière, elle décide de partir seule découvrir l'Amérique centrale en sac à dos. Suite à cette expérience, elle a complété ses études au Collège Laflèche en tourisme, dans le but de devenir guide accompagnatrice, ce qu'elle y enseigne aujourd'hui. Ayant plusieurs destinations à son actif, elle est dotée d'une grande sociabilité et d'un bon sens de l'humour. Stéphanie a su faire sa place dans l'industrie touristique grâce à son professionnalisme, et à sa façon dynamique d'animer des groupes. Toujours à l'affut des nouvelles tendances, elle participe de temps à autre à des tournages en tant que modèle et comédienne en tourisme immersif.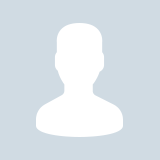 Sylvie GendronGroup leader and guide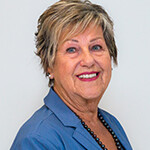 Yollande BeauchampGroup leader