Les Menuires
SIMPLY UNFORGETTABLE
Nestled in the fabulous Savoie area, Les Menuires resort is incredibly unique—thanks in part to its geographical location. Located in the heart of 3 Vallées, it happens to be one of the most affordable resorts in this vast ski area, both in terms of accommodations and dining. In addition to this, access to the slopes is as easy as can be using the lifts, located mere steps away from the hotels. From the summit of La Masse, you'll be treated to the most jaw-dropping panorama of the Alps and an unforgettable descent that's perfect for skiers of all levels. Les Menuires also boasts an amazing variety of slopes, accessible powder and exceptional backcountry skiing.
Author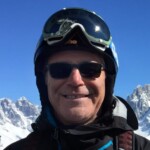 Marc Boucher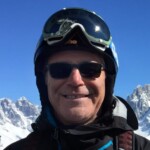 My passion for skiing was born 40 years ago, and I've been part of this industry for 25 years. I have skied in many ski stations of Europe – France, Switzerland, Austria and Italy –,  and in North America – Colorado, Utah and Western Canada. Retired for a few years already, after working over 30 years with the public, I've joined Gendronski's team in 2015 wanting to share my passion for skiing and travelling. Always available and customer oriented, I'm well prepared and I prioritize safety during our stays. My wish is for you to have a nice experience during your vacation, helping you build great memories. I hope to travel with you soon!
Original publishing date:
Saison 2019-2020