A beautiful mountain town, Banff is the ultimate ski destination for that first trip out West. And, despite what you might think, you really don't have to be a pro to hit the slopes here. There's something for every skier, whether you go to Sunshine, Lake Louise or Mount Norquay. To date, I still haven't managed to pick a favourite among these three fantastic resorts. Each of them is special in its own way. On one particular trip there, the destination reps helped my group quickly discover each mountain's hidden treasures, allowing us to lay down back-to-back fresh tracks. Top it all off with awe-inspiring views of the Rockies and endless mounds of fresh snow, and you've got a ski vacation you'll be dreaming of long after it's over!
If all of this wasn't already enough, Banff also offers a wide variety of restaurants, bars, spas, shops and more. So, in addition to enjoying phenomenal skiing conditions, you can treat yourself to some amazing meals and party until the wee hours of the morning (if you are so inclined)! Taking a day off from skiing just to explore the area is truly worth considering when you're in Banff. Simply walking the streets (as the occasional elk crosses your path!) is an absolute joy. Of course, you can also take a dip in the hot springs or ride the gondola up to the top of Sulphur Mountain, where you can savour an absolutely unforgettable meal! There's just so much to do, you might even forget that you came here for the skiing!
Our travels at destination
Author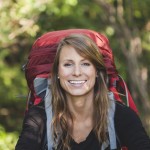 Lydiane autour du monde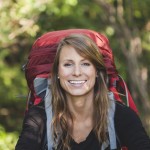 Lydiane autour du mondeCollaborator
Since 2013, Lydiane has roamed the planet nearly full time. With over 70 countries visited on all continents – except for Antarctica! – Lydiane is undoubtedly an avid traveller.  The many experiences she lives across the world are documented in images and videos that she then uploads on her social medias boasting thousands of followers. You might have seen her tv program, Lydiane Autour du Monde. She's also published a book and has numerous projects relating to travelling. Her love for adventure has taken her on many solo trips around the globe and now, Lydiane shares that passion for travelling with others by joining in some of our travels… be part of the group!
Original publishing date:
Saison 2020-2021Saison 2020-2021