Why choose Austria?
There are so many reasons to choose Austria for your next ski vacation… let's name a few. The colossal ski area connecting Lech and St. Anton where tradition meets ultra-modern lifts and
sophisticated restaurants, bars and hotels. The superb resort town of Kitzbühel, its Streif and the many trails and sectors for those who like things a little tamer. The skiers' paradise of Sölden where the ski season is long and the terrain is magnificent. The area also features one of the biggest glacier areas in Austria and close to 150 km of groomed slopes. And, Innsbruck's Olympic
city featuring a medieval Old Town, colourful houses and close to numerous major ski resorts. Resort towns and cities invest enormous sums to ensure they can provide the very best facilities,
including heated eight-person chairlifts which are commonplace in this part of the world!
ET POUR L'AUTRICHE!
Au-delà de tous ces beaux endroits, l'Autriche offre aux skieurs une expérience spéciale. C'est un peu comme golfer en Écosse ou surfer à Hawaï, parce que le ski est le sport national de facto de cette nation et ça se voit. Ce sport rassemble les Autrichiens, pour qui les épreuves de la Coupe du monde de ski mériteraient des jours fériés, et les autorités, villes et villages de montagne investissent des sommes énormes pour offrir des installations et des remontées à la fine pointe des technologies, incluant les chaises à huit chauffées, qui sont monnaie courante!
Author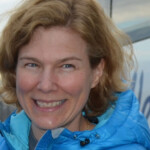 Caroline Samson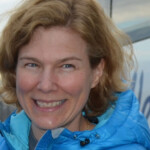 Caroline SamsonGroup leader
What made me become a group leader for Gendron Travel? My passion for skiing, especially with others. Skiing with other enthusiasts is pure happiness. I don't consider myself to be a connoisseur when choosing a destination (I have as much fun in the Laurentians than in the Rockies or the USA!) but I've had the opportunity to try different types of skiing: catski, heliski, backcountry skiing and ski touring… what a chance! Whether I find myself skiing the Alps, or in Japan, the Rockies or in Alaska, the fun of skiing is sharing it with others. I also believe that we are better as a group; we cheer each other, we widen our comfort zone, we surpass ourselves. Leading groups of skiers in my favorite stations offer me all this: we have fun and we share great moments on the mountain.
Original publishing date:
Saison 2019-2020