When contemplating where to go for their next ski holiday, skiers often fail to consider Banff as an option, even though this fabulous destination has got everything a skier needs for a dream vacation. Located in the heart of the Rockies, Banff features views that alone are worth the trip. Visitors can enjoy three major resorts located nearby—Lake Louise, Banff Sunshine and Mont Norquay—as well as countless other large resorts, which are easily accessible on a ski safari adventure.
Thanks to the region's rather continental climate, the snow here is dry, light and of excellent quality. In addition to this, the season is incredibly long—it starts in November with the World Cup races and ends on Victoria Day weekend in May. Want to do more than just ski? No problem! Banff has tons of activities for you to
choose from: ski touring, fat biking, snowshoeing… or relaxing in the Upper Hot Springs, which happens to be included in the price of your lift ticket!
From a practical perspective, since Banff is in Canada, you won't have to worry about the exchange rate andgetting there is fast and easy on a direct flight to Calgary. Plus, Banff is known for its hospitality. The town is an absolute treasure characterized by quaint restaurants and cafés, a sports and mountain-oriented atmosphere, and a community that is thrilled to call Banff home and always eager to spread the joy among its visitors.
Did you know?
Banff is the only place where you'll find three world-renowned resorts in a national park that is considered a UNESCO World Heritage Site AND where winter is considered the low season, making it much more affordable than in the summer—so take advantage!
Our travels at destination
Author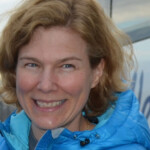 Caroline Samson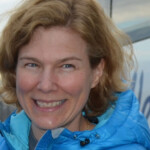 Caroline SamsonGroup leader
What made me become a group leader for Gendron Travel? My passion for skiing, especially with others. Skiing with other enthusiasts is pure happiness. I don't consider myself to be a connoisseur when choosing a destination (I have as much fun in the Laurentians than in the Rockies or the USA!) but I've had the opportunity to try different types of skiing: catski, heliski, backcountry skiing and ski touring… what a chance! Whether I find myself skiing the Alps, or in Japan, the Rockies or in Alaska, the fun of skiing is sharing it with others. I also believe that we are better as a group; we cheer each other, we widen our comfort zone, we surpass ourselves. Leading groups of skiers in my favorite stations offer me all this: we have fun and we share great moments on the mountain.
Original publishing date:
Saison 2019-2020