Long considered the biggest ski resort in the U.S., Big Sky lost its title a few years ago following the expansion of Park City in Utah. It does, however, remain the second biggest, on par with Vail in Colorado. Statistics aside, Big Sky still feels massive, thanks mostly to the immense vistas available at every angle.
Located near the world-famous Yellowstone Park, Big Sky has earned a reputation for small crowds. In fact, Big Sky is much less crowded than Park City or Vail, leaving skiers with the impression that they are one of the privileged few to access this enormous resort.
Discover Big Sky in combination with Jackson Hole in Wyoming, located just a few hours away—it's a great 2 for 1 combo! No matter what you choose, the airports are just a stone's throw away, eliminating the need for long transfers.
Author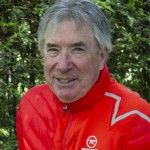 Roger Laroche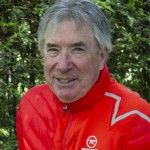 Roger LarocheGroup leader
Chroniqueur de ski émérite et blogueur, Roger Laroche a débuté son association avec Voyages Gendron en 2005. Depuis lors, il a accompagné nombre de groupes en ski ou en vélo, au Canada, aux États-Unis et en Europe. Son curriculum de skieur comporte près d'une centaine de stations sur la planète blanche. Skieur depuis sa tendre enfance, il est reconnu comme un plaisancier du ski ayant une forte propension pour le service à la clientèle afin de s'assurer du bonheur de tous ceux avec qui il partage la même passion. Le contact avec ses clients débute souvent bien en amont du départ afin de s'assurer qu'aucune information / détail ne soit négligée.
Original publishing date:
Saison 2019-2020