Far from the crowds, Castle Mountain resort offers one of the most authentic alpine experiences in Canada. Located in the Westcastle Valley, southwest of Alberta, and a mere 2.5-hour drive from Calgary, the astonishingly beautiful terrain in this area includes an incredible ski area just brimming with virgin snow. Add the fact that Castle is the second biggest ski area in Alberta and it's clear why the resort is so successful.
Known to receive the largest annual snowfall in the province, Castle has everything you could ask for without the crowds, which means you'll have the seemingly endless fresh snow, chutes, trails and bowls practically to yourself. This resort will take you back to the early days of skiing, when crowd-free slopes and superb hospitality were the norm.
While you're at Castle Mountain, take advantage of activities such as cat-skiing! Once you've made your way up Mount Haig, a whopping 2,000 feet of vertical descent and close to 900 acres of virgin terrain await you.
Why not include Castle Mountain as part of a ski safari for your first visit? We're sure you'll love this hidden gem so much that you'll take your friends along the following year so they can discover this fabulous resort for themselves!
Our travels at destination
Author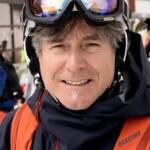 Paul Dubrûle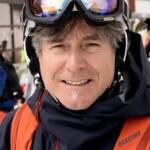 Paul DubrûleSki sales director
Original publishing date:
2020-2021