This iconic mountain community has ranked among my top dream destinations since I started watching ski movies in the 80s. Chamonix is the birthplace of extreme skiing and one of the oldest cities in Europe. You can literally feel the history come alive as you walk down the streets dominated by Mont Blanc, whose summit stands at an impressive 4,800 meters. My greatest fear was that Chamonix would turn out to be a little overrated. However, I am happy to report that, thanks in part to the 170 km of groomed runs, this skier's paradise far exceeded my expectations. Add the possibility of unmarked trails and you have enough terrain to last a lifetime!
In Chamonix, skiing seemingly permeates every aspect of life. In this part of the world, it takes a university degree to become a ski instructor, patroller or guide. In fact, the national mountain sports school—École nationale des sports de montagne—is located right in the heart of Chamonix.
My day at Grands Montets (currently under reconstruction) was definitely one of the best ski experiences I've ever had. On a typical day, you'll enjoy making your way down a constant incline, cutting through the glades and stopping to enjoy a gourmet lunch in the forest. During my visit, my ski instructor took time to sit down with us and flip through the pages of a history book as she pointed out pictures of her father and grandfather. It added a special human touch to the whole experience and made us feel like we were part of something quite special.
Come evening, you can partake in some après-ski entertainment in the area's bars and restaurants. The atmosphere is unlike anything else, and the fun doesn't stop until very late at night! On your day off from skiing, make your way up the rack and pinion railway to Montenvers and the famous Mer de Glace. Take the Aiguille du Midi cable car to the top of Mont Blanc. More adventurous types might want to try a 20-km ski excursion through Vallée Blanche. Unique experiences are what make a vacation memorable, and Chamonix has plenty to ensure your ski holiday is the best one yet!
Our travels at destination
Hotel : La Folie Douce 3,5*
Chamonix, France
9 days | 7 nights | 6 days of skiing | Direct flight | 14 meals
March

17

to

25

,

2022
$
3,895
/ pers.
$
3,395
/ pers.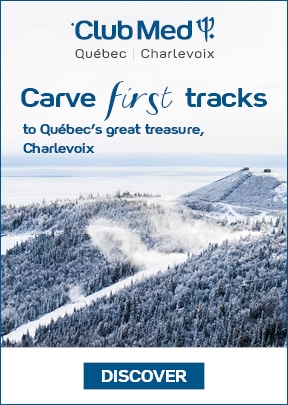 Author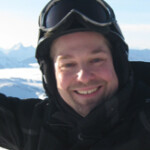 Kevin Gasior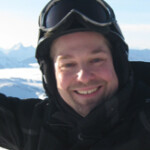 Kevin GasiorGroup leader & external travel agent
Kevin is a destination ski consultant with Ski Pros Marketing, representing some of the top ski brands in the world.  He has skied in Hakuba, Japan, Valle Nevado, Chile and all over North America.  During the winter he has a regular Saturday morning ski column on CBC Radio One, broadcast across the province of Quebec.  Currently, he represents Valle Nevado, Chile across Canada, is an ambassador for The Banff Lodging Company and represents Canadian Mountain Holidays (CMH) Heli skiing and Heli hiking in the Quebec market.
Banff is considered Kevin's second home.  Early in his career he had an office directly at Sunshine Village and fell in love with the Canadian Rockies. He has been hosting groups with Gendron Travel for the last 4 seasons and looks forward to many more.  He invites all of you to come out and share your passion for the mountains with him.
Enough reading, time to go skiing!!!
Original publishing date:
Saison 2019-2020