Once you arrive at the Geneva airport (most likely after a direct flight), less than an hour of scenic highway separates you from a spectacular incursion into the high mountains.
After you've taken the time to settle in, a walk through the village is an absolute must. Lovely bistros and shops line the pedestrian avenues, surrounded by jagged peaks that seem to stretch up endlessly towards the sky. You'll be aching to make your way to the summit!
Although Chamonix is not a ski-in, ski-out resort, it's easy to get from one sector to another by train or bus. The Brévent side is the gateway to this vast ski area. With a view directly onto Mont Blanc, Brévent is submersed in scenery so absolutely jaw-dropping, you'll no doubt find yourself stopping countless times along the way, just to admire it. Interconnected with the Flégère area, Brévent is a favourite among skiers thanks to its fast lifts and long runs, which are perfect for everyone, regardless of level. Directly in front of Brévent is the Grands Montets sector, tucked in under the Aiguille Verte peak, which allows for skiing at unbelievable altitudes. At the very bottom of the valley, the Tour sector, along the French-Swiss border, is flooded with sunshine most of the day. The often-forgotten detour towards Vallorcine allows for a wonderfully long descent to an unknown corner of the valley. On the complete opposite side, the Houches sector looks like a tiny speck in the shadow of the enormous giants towering around it. Don't be fooled by appearances though: this sector includes a black run that serves as the signature World Cup run every two years and features a substantial vertical drop. It also happens to be the go-to area when bad weather prevents other sectors from opening. And, last but not least, is the Aiguille du Midi peak. No visit to Chamonix would be complete without it. A gondola ride to this legendary summit leaves no one indifferent. For the ultimate experience, you'll want to book a guide to accompany you during a descent of the incredible Vallée Blanche. It's absolutely unforgettable! I personally love Chamonix so much that I got engaged there several years ago—guess that's one extra reason I love going back so much!
Our travels at destination
Hotel : La Folie Douce 3,5*
Chamonix, France
9 days | 7 nights | 6 days of skiing | Direct flight | 14 meals
March

17

to

25

,

2022
$
3,895
/ pers.
$
3,395
/ pers.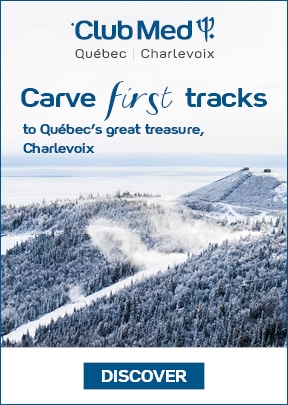 Author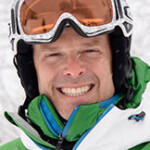 Jean-Luc Brassard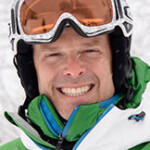 Jean-Luc BrassardGroup leader
Special collaborator and Olympic champion
Original publishing date:
2020-2021